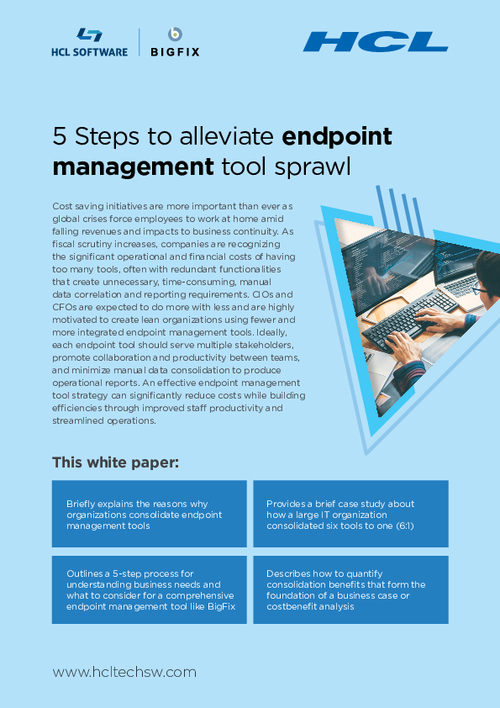 Cost saving initiatives are more important than ever as global crises force employees to work at home amid falling revenues and impacts to business continuity. As fiscal scrutiny increases, companies are recognizing the significant operational and financial costs of having too many tools, often with redundant functionalities that create unnecessary, time-consuming, manual data correlation and reporting requirements.
CIOs and CFOs are expected to do more with less and are highly motivated to create lean organizations using fewer and more integrated endpoint management tools. Ideally, each endpoint tool should serve multiple stakeholders, promote collaboration and productivity between teams, and minimize manual data consolidation to produce operational reports.
An effective endpoint management tool strategy can significantly reduce costs while building efficiencies through improved staff productivity and streamlined operations.
This whitepaper:
Briefly explains the reasons why organizations consolidate endpoint management tools;
Outlines a 5-step process for understanding business needs and what to consider for a comprehensive endpoint management tool like BigFix;
Provides a brief case study about how a large IT organization consolidated six tools to one (6:1);
Describes how to quantify consolidation benefits that form the foundation of a business case or costbenefit analysis.