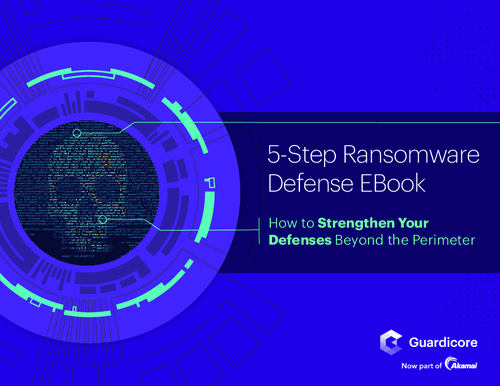 Ransomware's main goal is to spread. This eBook helps to stop that spread.
Everyone — federal governments, large enterprises, and healthcare organizations — likes talking about preventing ransomware. Segmenting your network prevents lateral movement.
Still, the ransomware threat remains steady. That's why payment amounts and downtime are at an all-time high. The more people they can affect, the more likely you are to pay. It's not about prevention, it's about having a stronger security solution at each point of the ransomware kill chain. That's where we come in.
Download the five-step eBook now to learn to:
Prepare
Prevent
Detect
Remediate
Recover