5 Major Risks in Moving to a Public Cloud Environment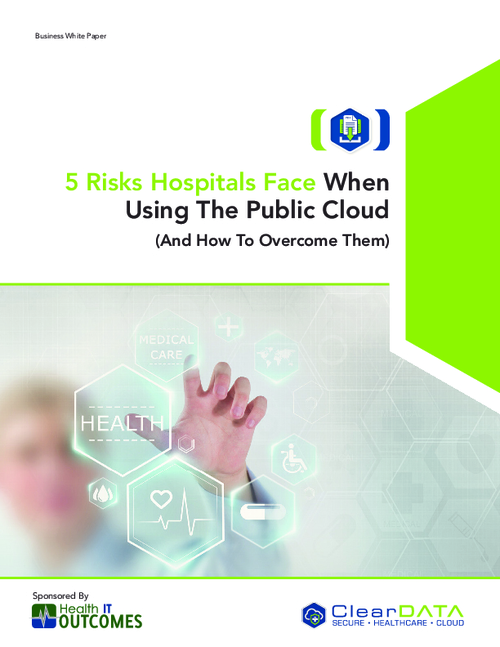 The evidence is clear that hospitals and other healthcare organizations are seeing the potential of moving data, apps, and other IT workloads to the cloud. Many have already taken some steps in that direction and over the next few years many more will follow suit.
Download this whitepaper to learn the five major risks that accompany the move to the cloud that will help ensure healthcare organizations avoid becoming "cloud casualties" and can experience the promise and full potential the public cloud has to offer.