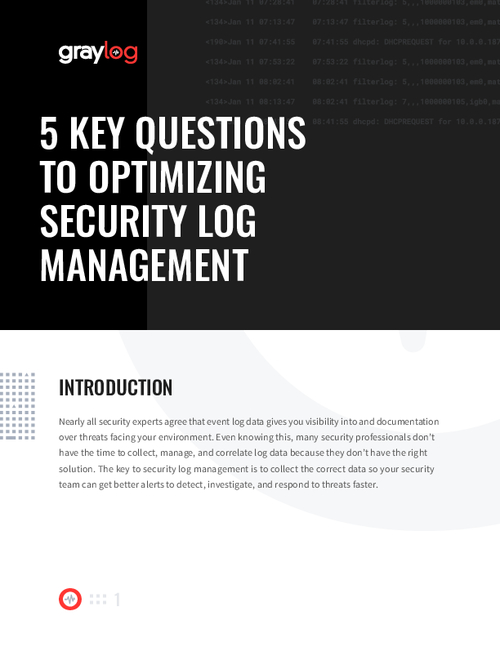 Many security professionals don't have the time to collect, manage, and correlate log data because they don't have the right solution. The key to security log management is to collect the correct data so your security team can get better alerts to detect, investigate, and respond to threats faster.
Collecting the correct data only provides meaningful forensic insights when you can use that data purposefully. However, since a critical system can generate dozens of events per second, centralized log management can help reduce noise and make it easier to find the most important information.
Download this eBook to help consider key questions, such as:
Do we have the logs we need?
Were the logs tampered with?
How long has this been going on?