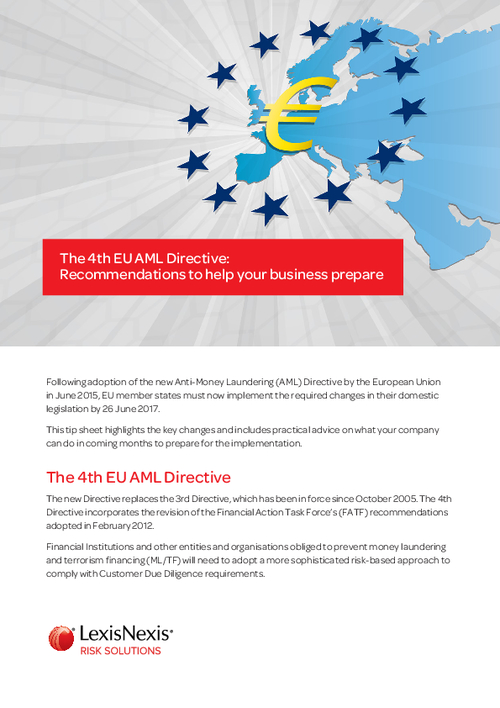 Following adoption of the new Anti-Money Laundering (AML) Directive by the European Union in June 2015, EU member states must now implement the required changes in their domestic legislation by 26 June 2017. This tip sheet highlights the key changes and includes practical advice on what your company can do in coming months to prepare for the implementation.
Download this tip sheet to explore
The key changes in the 4th EU AML Directive;
The risk assessment guidelines to consider';
The next steps businesses should take.
LexisNexis Risk Solutions will receive your contact details, and may contact you to share similar content and/or information about their products and solutions.