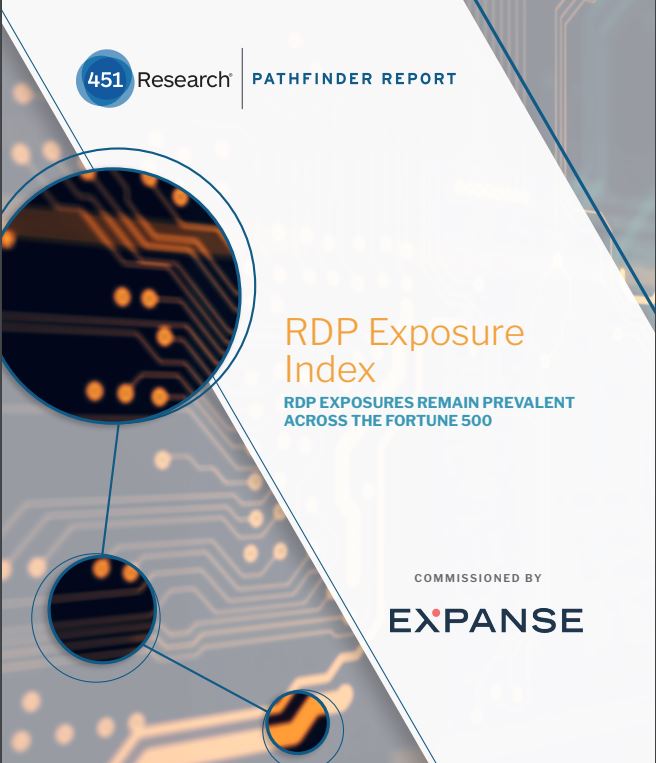 More Than Half of Fortune 500 Have RDP Exposures
Are you confident an attacker could never breach your network? Are you 100% sure your attack surface is locked down? If you have devices with Remote Desktop Protocol (RDP) exposed on the Internet, you could be at risk. New vulnerabilities like BlueKeep make RDP servers especially risky to have online.
To discover just how common it is for RDP to be exposed online, we've partnered with 451 Research on a groundbreaking Pathfinder Report. This report explores how prevalent RDP is across the Fortune 500 - we even found that more than half of Fortune 500 companies have an RDP exposure!
Download your complimentary copy today.