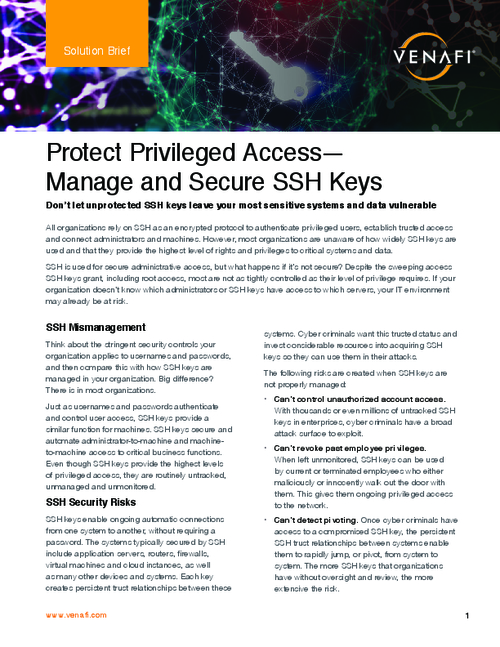 SSH is used for secure administrative access, but what happens if it's not secure? Despite the sweeping access SSH keys grant, including root access, most are not as tightly controlled as their level of privilege requires.
If your organization doesn't know which administrators or SSH keys have access to which servers, your IT environment may already be at risk.
Download this solution briefing which details:
The result of SSH mismanagement;
The levels of SSH security risks;
4 Steps to SSH security.