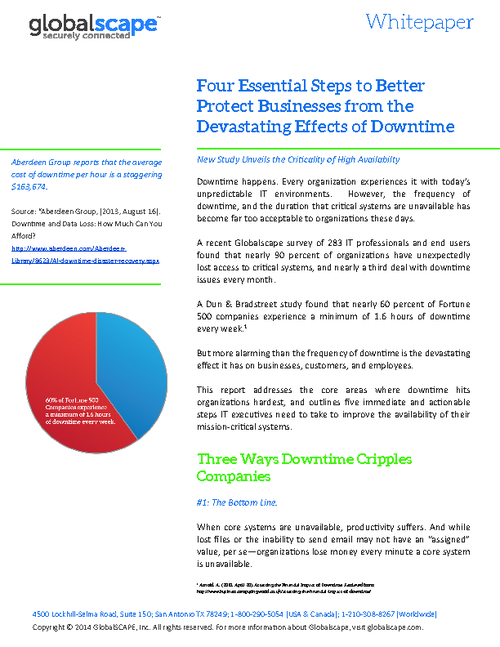 Downtime happens and often at the worst time possible. Organizations experiencing downtime face direct and indirect costs from the loss of critical systems. This whitepaper discusses a Globalscape survey of 283 IT professionals and end users revealing the frequency of unplanned downtime, the effects on organizations, including average costs, and what IT administrators can do to minimize core system failure. In this whitepaper you will learn:
See Also: Unlocking IAM - Balancing Frictionless Registration & Data Integrity
Three ways downtime cripples companies;
Why active-passive clustering can't cut it;
Steps that organizations can take to minimize downtime and ensure better availability of core systems.