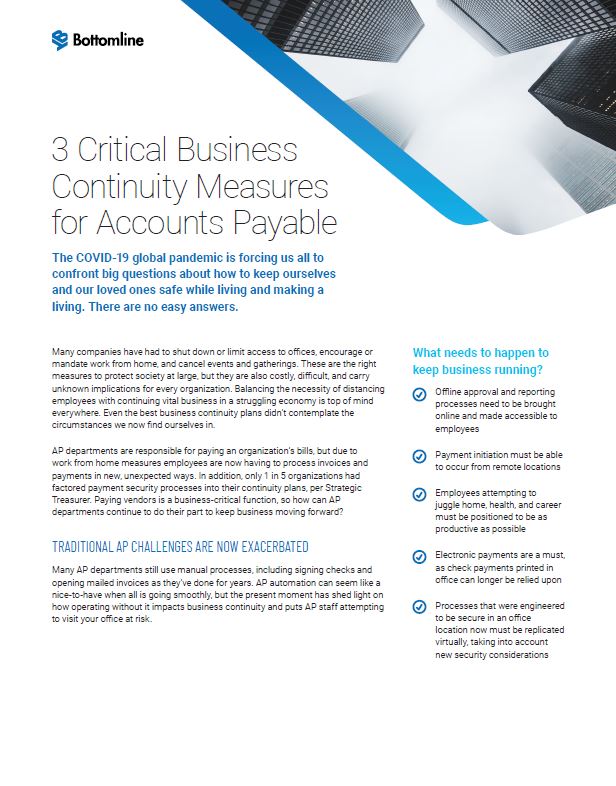 The COVID-19 global pandemic is forcing us all to confront big questions about how to keep ourselves and our loved ones safe and minimize the risk of spreading this disease while living and making a living. There have not been any easy answers.
All corporate functions have been impacted, but for Accounts Payable - who are responsible for the business-critical function of paying suppliers but who may be distanced from where those functions take place - the challenge is significant and serious.
Read this guide to identify how automation can help with some of the traditional AP challenges that are exacerbated in these challenging times.