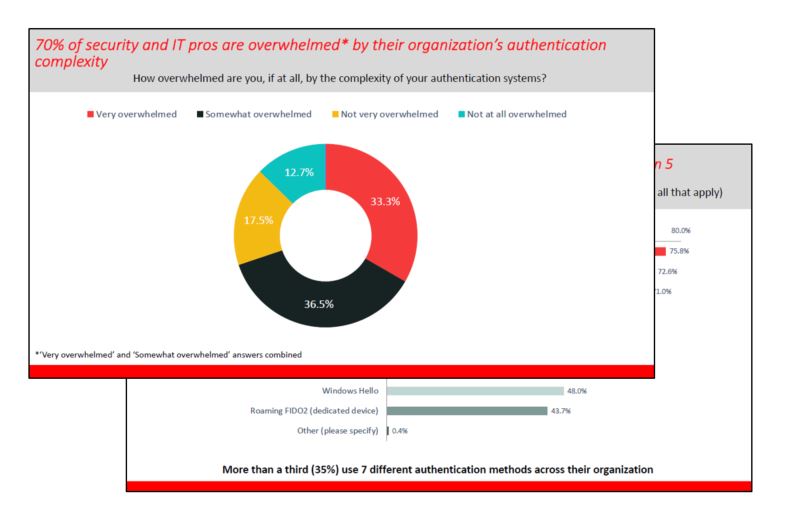 Cybersecurity leaders must address high levels of complexity regarding authentication and identity security – in fact, 70% say they are overwhelmed by their authentication practices. A survey conducted by Censuswide explore why, as how to get ahead of the challenge.
Download the latest consensus from cybersecurity community peers for insights including:
Why organizations struggle with authentication;
What are the biggest challenges to overcome;
How your peers are managing authentication complexity.