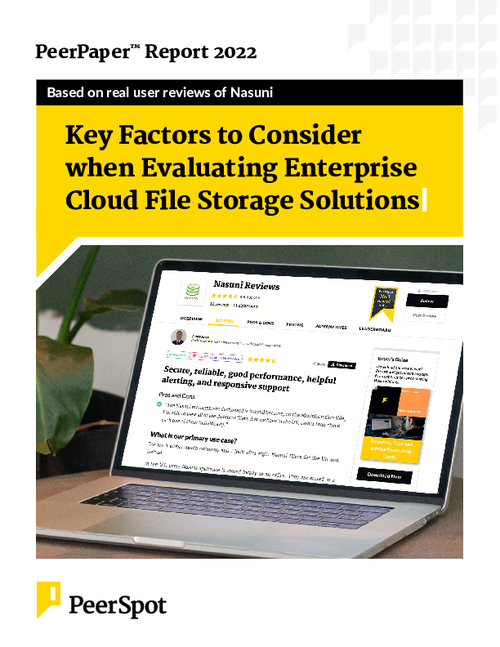 As cloud computing & hybrid work become more common, & the cyber threat landscape grows more ominous, storage managers are using a new set of criteria as they evaluate more modern file storage solution replacements.
In this report, users of Nasuni cloud file storage review what makes for a good enterprise-grade solution, via PeerSpot, the independent customer review site. They reveal the key criteria that they considered when they evaluated potential cloud-based, enterprise file storage solutions.
Download this report to learn more about:
Ability to facilitate Cloud Migration, Data Protection & Ease of Backup.
Speed of Recovery, Ransomware Response & Disaster Recovery.
Key factors to consider in evaluating an enterprise cloud file storage solution for an Enterprise IT Storage Manager.