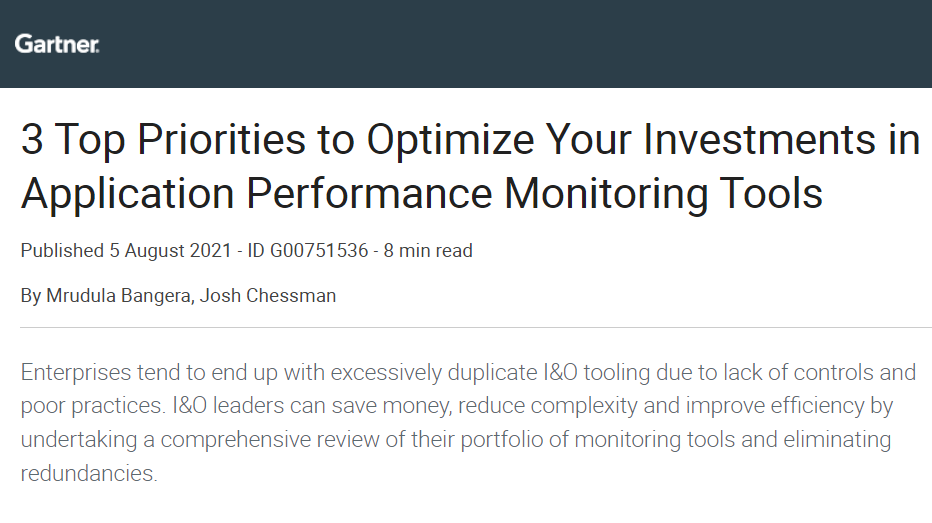 As per Gartner, "More than one-third of enterprises have more than 30 monitoring tools.
Gartner further say, "Many traditional tools do not have cloud-ready features to monitor applications hosted in the cloud, leading to a visibility gap in monitoring new technologies."
We believe infrastructure and operations leaders should identify redundant monitoring tools and optimize their investment in application performance monitoring (APM) to:
Eliminate tool sprawl and tool overlap.
Get to root cause analysis faster.
Adapt to hybrid, modular, dynamic and cloud-based environments.