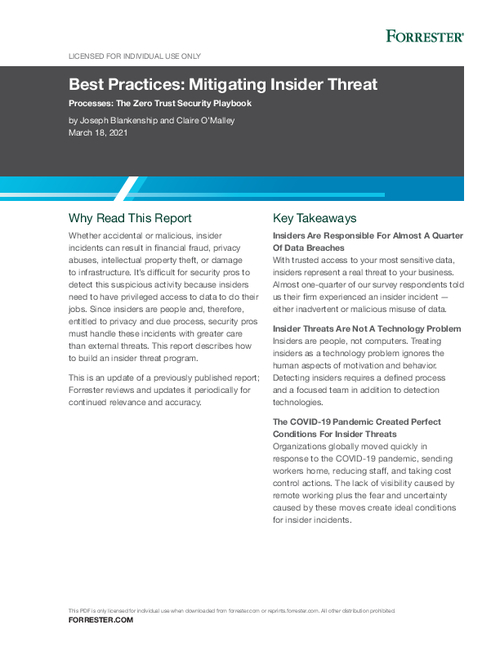 Insider risk has become a threat to the modern organisation. And it can no longer be overlooked. With the rise of remote work and the move toward a widespread hybrid workforce, security management leaders need to increase their visibility into the context of data usage to mitigate insider threats.
Get your copy of the 2021 Forrester Best Practices: Mitigating Insider Threats report for guidance on how to build an insider threat program.
Discover Forrester's recommendations to grow an insider threat program by:
Educating security pros to understand insider threat motivations and actions
Recognizing and mitigating the primary types of insider threat risks
Protecting data by implementing insider threat monitoring technology
Download your copy to learn why Proofpoint was included in the report.