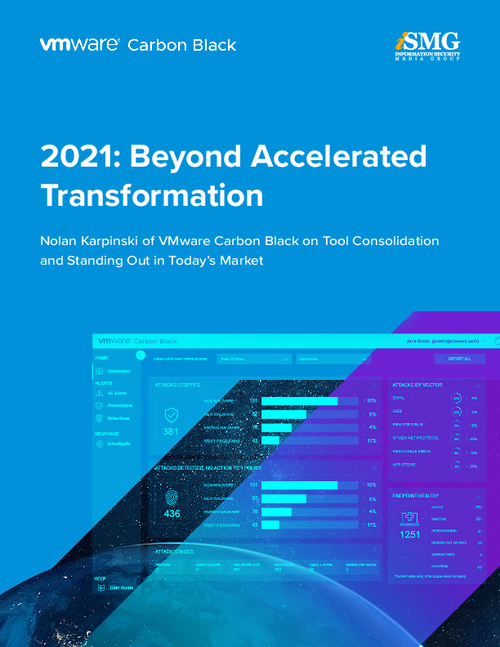 Decision-makers face numerous challenges such as consolidating tools, securing the enterprise and deploying preventative measures to combat future attacks. Further, they must make sure they are addressing the security and strategy needs of their executive colleagues.
Download this eBook and learn strategic insights on how to tackle the year's top cybersecurity challenges, including:
The impact of accelerated transformation on the retail/hospitality, government and financial services sectors;
Tool consolidation and roadblocks to success;
What makes an individual cybersecurity vendor stand out in today's market.