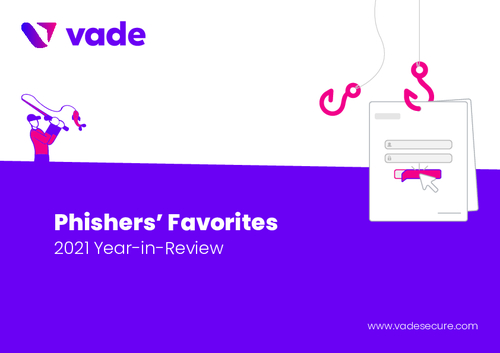 In this year's Phishers' Favorites report, Facebook sits at the top spot, barely edging out #2 Microsoft, the most impersonated corporate brand. Download the eBook to see the other brands that made the list, as well as an overview of the sophisticated attacks that lured users into becoming victims.
Highlights from the report:
Financial services companies had six brands in the top 20.
Monday and Tuesdays were the top days for brand impersonation.
78 percent of phishing occurs on weekdays.
Microsoft impersonators achieved new levels of sophistication.