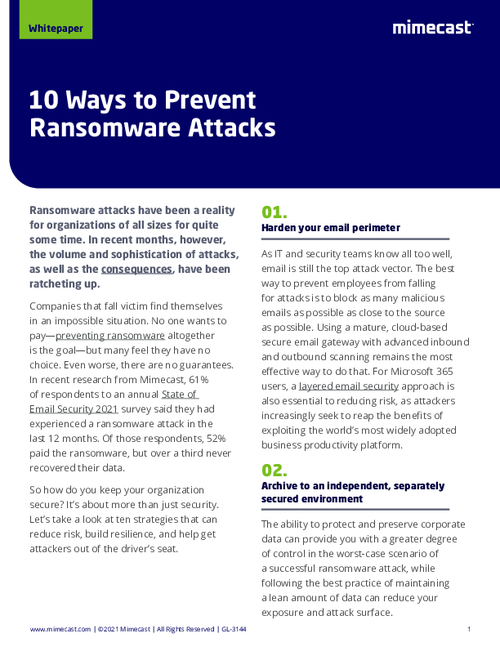 Ransomware attacks have been a reality for organizations of all sizes for quite some time. In recent months, however, the volume and sophistication of attacks, as well as the consequences, have been ratcheting up.
This whitepaper examines ten strategies that can reduce risk, build resilience, and help get attackers out of the driver's seat including but not limited to:
Hardening your email perimeter;
Limit attackers' ability to craft highly targeted attacks;
Surround end users with support;
Monitor and control shadow IT.