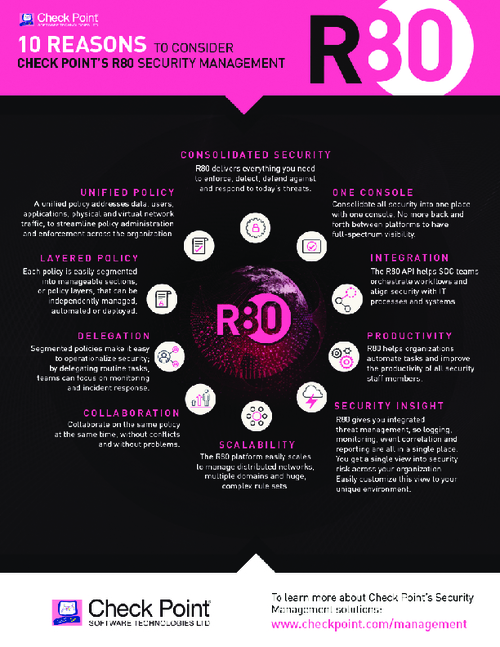 Today, managing security is a complex endeavor. Growing networks, disruptive technologies, and the proliferation of interconnected devices demand a new approach to managing security. Security needs to be agile, efficient and anticipate the latest threats. To secure your environment today and in the future, threat defenses need to be observed and managed in real time to give as much time to respond as possible.
Robust security management is a solution that includes comprehensive coverage to protect an organization's data, networks and devices, while providing real-time visibility into security risk.
Download this infographic to learn more about Check Point's R80 security management.