Cyberwarfare / Nation-State Attacks , Endpoint Security , Fraud Management & Cybercrime
White House: US Firms Can Work With Huawei on 5G Standards
Commerce Secretary Revises Rules After Clampdown Risked Diminishing US Influence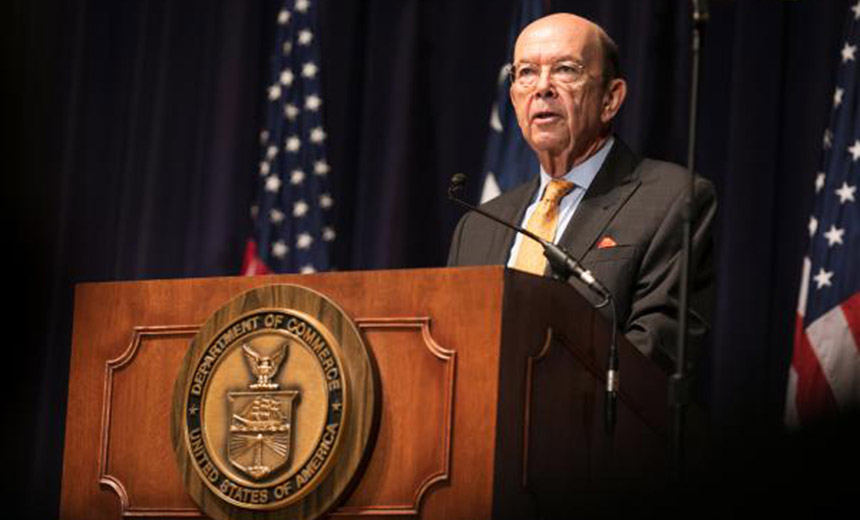 The Trump administration's continued press against China snared an unintended victim: America's own influence over new technology standards, including for 5G.
See Also: Live Webinar | Education Cybersecurity Best Practices: Devices, Ransomware, Budgets and Resources
On Monday, the U.S. Commerce Department sought to correct the problem by issuing a new rule that will allow U.S. technology companies to work with any company, including Chinese manufacturing giant Huawei, on telecommunications sector standards development activities.
At risk has been the ability of U.S. organizations, which were already late to the 5G race, to influence the direction and protocols underpinning the next-generation mobile networking standard.
Already, 70 telecommunications operators have begun rolling out commercial 5G services in 40 countries. But 5G standards remain a work in progress. This work is happening via the 3rd Generation Partnership Project, or 3GPP, which is the umbrella term used to describe the standards organizations that develop mobile telecommunications protocols, including for 5G.
Updates to 5G standards continue to be introduced via new releases, which 3GPP says "provide developers with a stable platform for the implementation of features at a given point and then allow for the addition of new functionality in subsequent releases."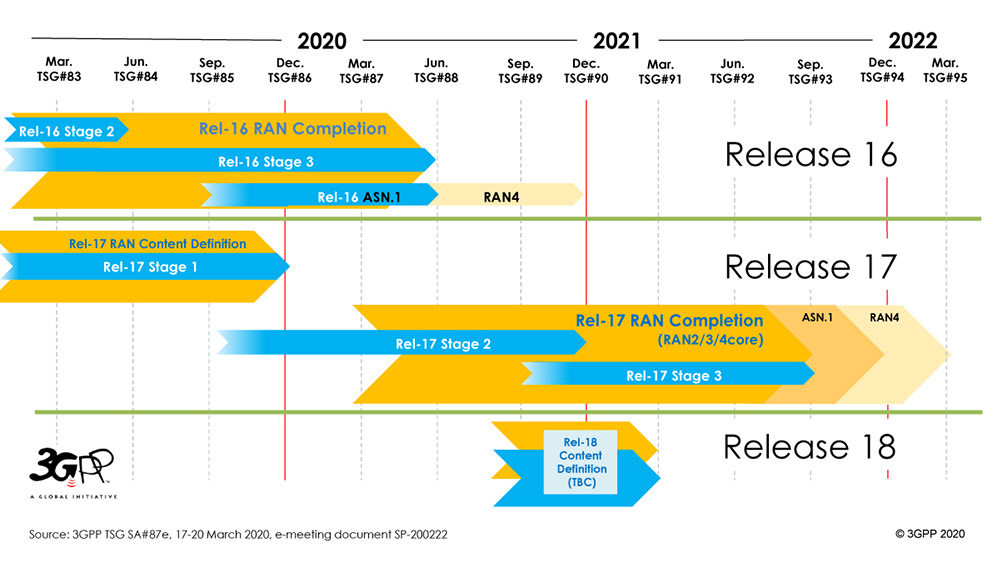 Source: 3GPP
Experts expect 5G, which will facilitate much faster download speeds with lower latency, to springboard advances and lead to new standards for autonomous vehicles, artificial intelligence applications and internet of things devices as well as cloud computing and corporate and government communications networks (see: What's Riding on 5G Security? The Internet of Everything).
Entity List Prohibitions
One challenge for U.S. technology firms, however, stems from May 2019, when the Commerce Department placed Huawei and 68 of its non-U.S. affiliates on a so-called "entity list", which prohibits them from procuring U.S. goods or services without an export license. While the agency temporarily relaxed those restrictions - in some cases - the move immediately led to corporations such as Alphabet no longer sharing hardware, software and technical services - including Android operating system updates beyond what is available via open source - with Huawei.
One apparently unintended effect of the effective ban was many U.S. technology firms had reduced their input into standards development efforts with which Huawei was also involved, leading to a diminished ability by American organizations to influence those discussions and a much greater voice for China, experts say.
"Confusion stemming from the May 2019 entity list update had inadvertently sidelined U.S. companies from some technical standards conversations, putting them at a strategic disadvantage," says Naomi Wilson, senior director of policy for Asia, at global tech trade association ITI.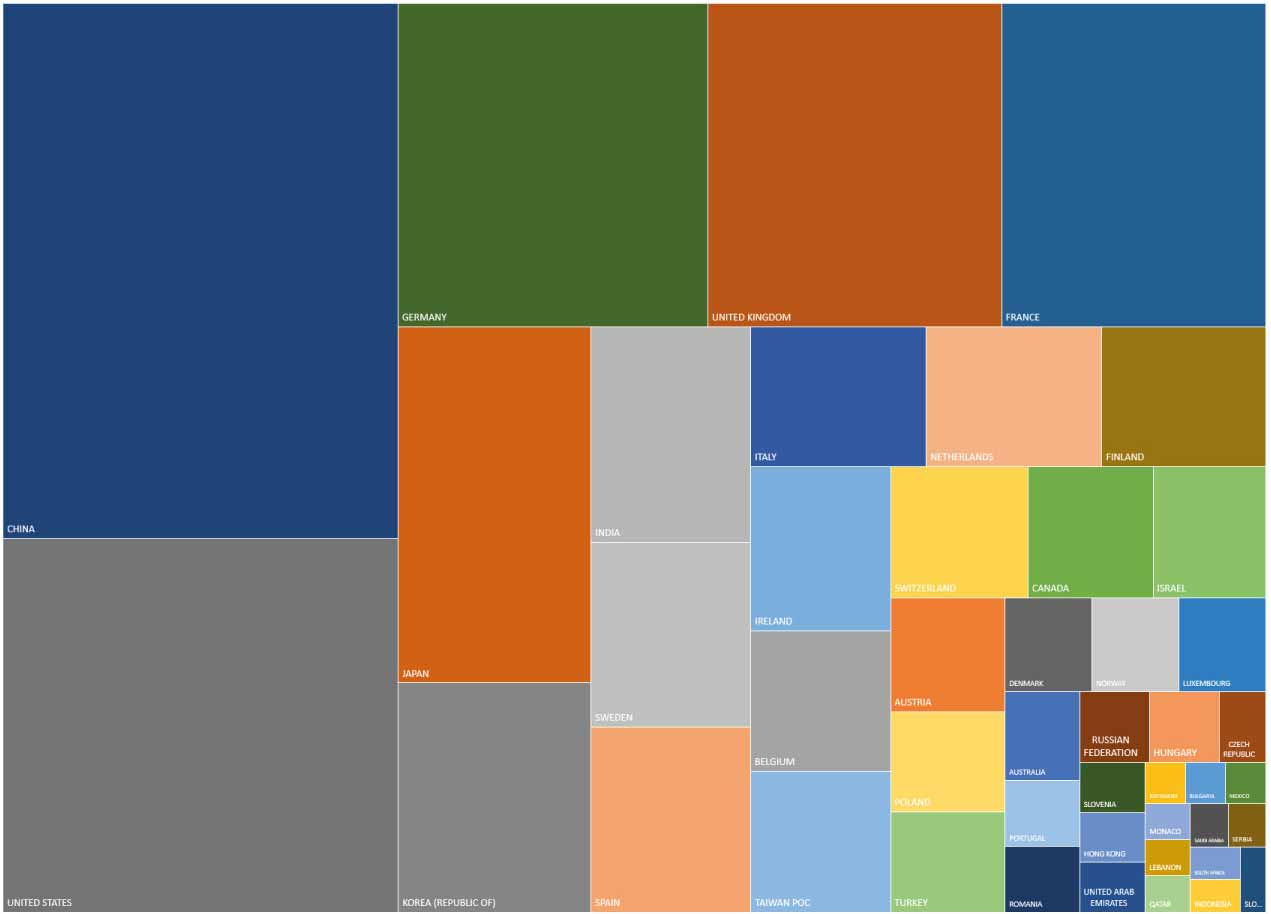 3GPP says 700 organizations are participating in 5G standards development, hailing from the countries shown above, with size of block corresponding to relative number of participating organizations from each country
As of last month, 3GPP said 700 organizations were participating in 5G standards development. Of those organizations, it says 44% are in Europe, the Middle East and Africa, while 35% are in Asia and 21% the Americas.
Green Light for Standards Development Work
One year after adding Huawei and its affiliates to the entity list, the Commerce Department is now attempting to ensure that U.S. companies are not being hampered from contributing to global technology standards through its new rule, announced Monday.
The new rule "returns U.S. industry to the status quo ante, from an entity list perspective, with respect to disclosures of such technology to Huawei and its affiliates in legitimate standards development contexts only, and not for commercial purposes," the Commerce Department says. All restrictions on sharing information for commercial purposes, however, remain in place, it adds.
"The United States will not cede leadership in global innovation. This action recognizes the importance of harnessing American ingenuity to advance and protect our economic and national security," says U.S. Department of Commerce Secretary Wilbur Ross. "The department is committed to protecting U.S. national security and foreign policy interests by encouraging U.S. industry to fully engage and advocate for U.S. technologies to become international standards."
A Commerce Department spokesman tells Information Security Media Group that Ross isn't referring to any specific U.S. technologies, but rather the need to ensure U.S. firms don't get hampered by the sanctions, especially when contributing to new standards and bringing new technologies and services to market.
The agency's change has been welcomed by industry groups. "We are encouraged by the U.S. Department of Commerce's plans to issue a regulation that clarifies U.S. companies' ability to participate in international standards development activities," says ITI's Wilson. "We hope this measure will provide much-needed clarification and allow companies to once again compete and lead in these foundational activities that help enable the rollout of advanced technologies, such as 5G and AI, across markets."
Many countries are looking at 5G not just from the standpoint of securing their nation's telecommunications infrastructure, but also for its economic potential. Market researchers estimate that 5G revenue will reach $250 billion in 2025. Many countries are expecting to see massive economic upsides from investing in 5G and using it as a foundation for their domestic businesses to build innovative new products and services.
The Huawei Question
The Commerce Department's new rule follows the Trump administration continuing to warn allies that Chinese 5G equipment manufacturers cannot be trusted because their technology might be used by the Chinese government to spy via other nations' networks.
Other risks include essential equipment updates and security fixes getting held hostage by China as part of trade disputes, as well as what many security experts say is Huawei products' poor engineering quality. In a worst-case scenario, adversaries might be able to exploit flaws in devices to crash parts of a nation's 5G infrastructure.
Some countries have banned the use of Huawei technology in their national 5G networks, but many more remain on the fence. Even so, the White House restrictions could have a broad impact. For example, Britain - one of America's closest allies - has had to rethink its decision to allow Huawei equipment to be present in some non-core parts of its 5G network. Concern is mounting in Britain that because of U.S. sanctions, Huawei will be forced to source hardware and software components from less trustworthy or reliable suppliers, thus making it too risky to use.