Weekly Breach Roundup
Home Care Information Breached; Online Retailer Hit By Malware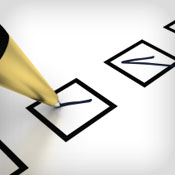 In this week's breach roundup, the California Department of Social Services reported a breach affecting 700,000 home care providers and recipients. Also, malware exposed payment card details for customers of online retailer Opening Ceremony.
See Also: Live Webinar | Cutting Through the Hype: What Software Companies Really Need from ASPM
700,000 Affected in Home Care Breach
Personal information for more than 700,000 home care providers and recipients stored on microfiche was lost in the mail, according to the California Department of Social Services. CDSS was notified by Hewlett Packard that part of its shipment of payroll data for home care providers was missing, according to a May 11 release from the department.
Online Retailer Breached
New York-based clothing and shoes retailer Opening Ceremony reported a breach of its global online boutique that likely compromised payment card details of customers who purchased products online between Feb. 16 and March 21. The company says malware was discovered on the e-commerce site March 21 and was immediately removed.
Univ. Breaches Expose 350,000 SSNs
A University of North Carolina at Charlotte investigation into two breach incidents that were first reported Feb. 15 determined that 350,000 Social Security numbers, plus financial account numbers, were exposed. Both incidents made names, addresses, Social Security numbers and financial account numbers available on the Internet.
Hackers Steal $90,000 in Digital Currency
Bitcoinica, a digital P2P currency site, reports that nearly $90,000 worth of its digital currency was stolen by hackers. In a statement, Bitcoinica explained that an attacker gained access to an administrative e-mail account, which enabled them to reset passwords with hosting provider Rackspace. "From there, they were able to change root passwords, steal the private keys of our hosted bitcoin wallet, and compromise our online database," the statement said.
Hospital Employee Charged with ID Theft
Northwestern Memorial Hospital employee Shatina Golden is being charged with aggravated identity theft and identity theft after allegedly using personal information from hospital patients for financial fraud. A search of her home revealed credit card numbers, birth dates and Social Security numbers for more than 50 patients, according to the Chicago Tribune.