Weekly Breach Roundup
Websites Selling Stolen Cards Foiled; AG Discloses SSNs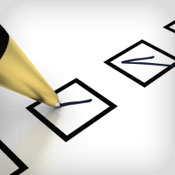 In this week's breach roundup, international law enforcement took down 36 websites selling payment card data. Also, the Texas attorney general's office unintentionally revealed Social Security numbers of millions of state voters.
See Also: JavaScript and Blockchain: Technologies You Can't Ignore
Websites Selling Stolen Cards Foiled
International law enforcement agencies last week touted the takedown of 36 websites that were used to sell stolen debit and credit data for more than 2.5 million accounts. Led by the United Kingdom's Serious Organised Crime Agency, the investigation involved two years of tracking e-commerce sites.
Millions of SSNs Exposed by Texas AG
The office of Texas Attorney General Greg Abbott in April unintentionally revealed the Social Security numbers of millions of state voters to opposing lawyers in a voter ID case. The Social Security numbers were never made public. The breach occurred when a court ordered the AG office to provide lawyers challenging the state voter ID law with a voter database for analysis.
Community College Breach Affects 14,000
Volunteer State Community College in Gallatin, Tenn., is notifying 14,000 students and faculty that their names and Social Security numbers were mistakenly placed on a publicly accessible web server. The college is offering affected students and faculty one year of credit protection upon request.
Columbia U.: Personal Info Exposed
Columbia University is notifying 3,500 individuals that their personal information was erroneously saved by an IT programmer to a file on a publicly accessible web server. Compromised information includes names, addresses, Social Security numbers and bank account numbers. A letter to those affected, according to one online report, states that 3,000 current and former employees, as well as 500 sole proprietors, had their information exposed. Columbia is offering affected individuals a free two-year subscription to a credit monitoring service.
Six Charged in Skimming Spree
Illinois Attorney General Lisa Madigan has charged six individuals with skimming banking information from patrons at Chicago area restaurants and attractions, including Wrigley Field. The defendants are charged with paying employees to skim credit card information from paying customers. Purchases of more than $200,000 were made using the victims' accounts.