Weekly Breach Roundup
Utah Health Breach Grows; Impact of Global Payments Incident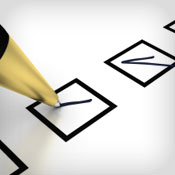 In this week's breach roundup, the impact of the Utah Department of Health breach continued to grow. Also, banks and credit unions need to be vigilant in the coming weeks after the fallout from the Global Payments breach.
See Also: 2020 Gartner Market Guide for Network Detection and Response
Utah Health Breach Grows
Utah Department of Health officials on April 9 again revised the number of individuals affected by a March 30 hacking incident. Estimates are that as many as 780,000 patients were affected in the breach which exposed 280,000 Social Security numbers.
Impact of Global Payments Breach
In the wake of the Global Payments Inc. breach, which affected nearly 1.5 million accounts, experts say banks and credit unions should monitor accounts for fraudulent activity. It's also critical that they communicate information about the breach with customers and members, clearly explaining the possibility of fraud linked to the breach.
Chase Hit by Skimming Attacks
Thirteen California residents have been indicted for their roles in an alleged two-year card-skimming scheme that attacked ATM vestibule entry doors at Chase Bank branches. The crew captured accountholder data, including card numbers, full names and card expiration dates.
Misplaced Records Spark Notification
St. Elizabeth's Medical Center in Boston notified almost 7,000 patients of a breach involving paper billing records removed from a building scheduled for demolition, according to news reports. The files included credit card numbers and security codes. A vendor hired by St. Elizabeth's failed to shred any material containing patient names or personal information.