Is Your Account Takeover Prevention Program Leaving Your Organization Exposed?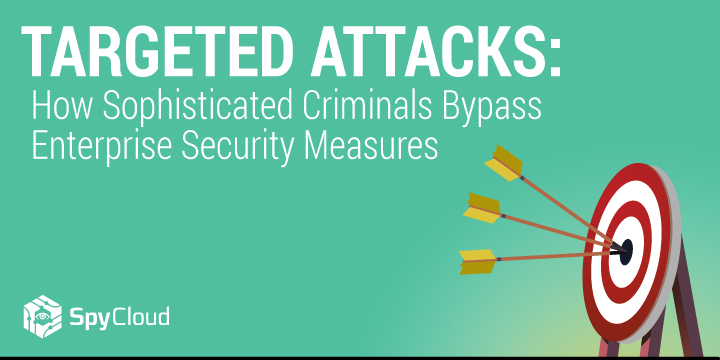 For close to three years, a technology executive was hounded by a persistent attacker who stole his identity, opened credit cards in his name, and wired funds from his bank account. Though SpyCloud helped bring this particular criminal to justice, these tactics are common in targeted attacks.
If your account takeover prevention program primarily focuses on automated attacks like credential stuffing and password spraying, you may be leaving your organization exposed to serious losses. Targeted attacks are manual, creative, and elusive, making them one of the most difficult aspects of security and risk management. When criminals decide to go after high-value individuals and organizations, they're motivated to pull out all the stops, engaging in time-intensive, difficult to perpetrate methodologies in pursuit of lucrative rewards.
In this webinar, Chip Witt will dig into the tactics, techniques, and procedures criminals use to perpetrate highly-targeted attacks and identify areas where companies tend to invest unwisely in security technologies, leaving them vulnerable to sophisticated attackers. He will:
Walk through the timeline of a breach and what types of attacks are prevalent at each stage
Examine the advanced tactics criminals use to bypass enterprise security measures
Give you perspective on why enterprises should be more concerned about targeted vs automated account takeover attacks
Share steps you can take to bolster your defenses and protect against the most damaging attacks