Next-Generation Technologies & Secure Development
The Great Application Security Debate: Static vs. Dynamic vs. Manual Penetration Testing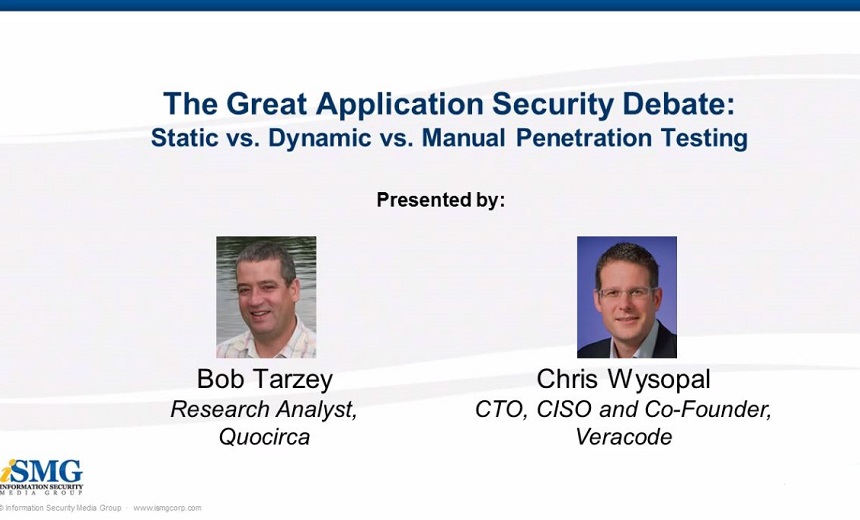 When it comes to application security which approach is best? Is static application security testing better than dynamic testing? Or is manual penetration testing best of all? Or can I forego testing all together and rely on my web application firewall? The answers to these questions seem to vary depending on who you're talking to; but there is one thing all security professionals agree on - we MUST secure our software now. Maintaining secure software is essential to ensure business processes remain functional and that the data they rely on is not compromised. This webinar will explore the alternative testing methods and approaches available to IT professionals and security practitioners looking to implement a software security program.

After attending this webinar you will:
Understand why application security testing is a critical component of any enterprise security program
Understand the differences between Static Testing, Dynamic Testing and Manual Penetration Testing
Be able to determine which testing approach is best suited to your organization
See Also: Webinar | Passwords: Here Today, Gone Tomorrow? Be Careful What You Wish For.