The Fight Against ACH and Wire Fraud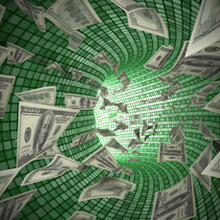 Financial institutions will always be threatened by fraud. Security protocols, fraud and AML prevention and detection techniques must continue to keep pace with potential criminal activity. With millions of dollars and reputational risk at stake, the imperative is there in order to achieve peace of mind.
Join ACI Worldwide's Mike Braatz, SVP as he presents an overview of current ACH and wire fraud challenges and ultimately, what a bank can do to fortify itself against this time of financial crime.
This session will cover:
Knowing more about the varying tools and tactics the criminals use
The legal landscape
What are the best practices to have in place for ACH and wire fraud management
A preview into survey data capturing the concerns of bankers who deal with ACH and wire fraud
Don't miss the opportunity to learn more; this session will change how you view fraud loss at your institution.