Standards, Regulations & Compliance
The FFIEC Guidance: What You Need to Know Now About Out-of-Band Authentication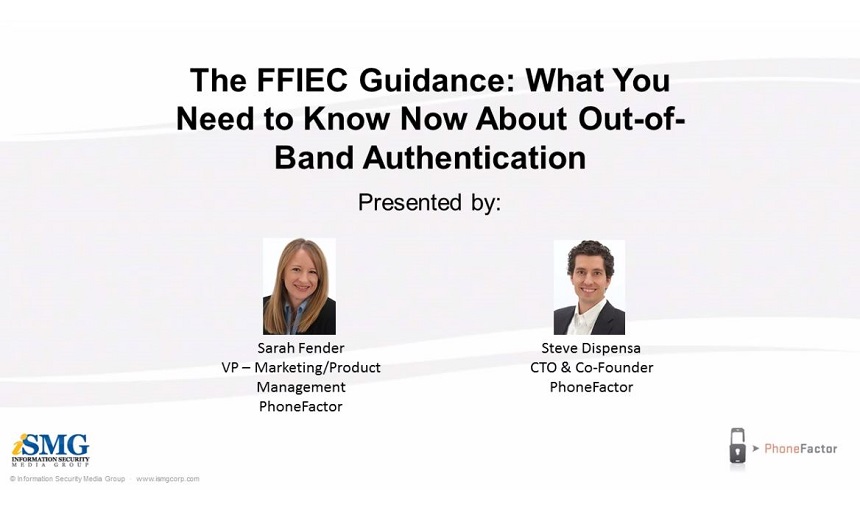 As bank examiners begin applying the updated FFIEC Authentication Guidance, many financial institutions will find that their current security practices do not stand up against the strengthened requirements. Arm yourself with the knowledge you need to begin shoring up your authentication controls before your next bank exam.

Register for this webinar from out-of-band authentication provider PhoneFactor to learn:
Why many of the security measures currently in place are ineffective at protecting against current online banking threats;
The role of out-of-band authentication and transaction verification as security controls;
How First Midwest Bank put the FFIEC's recommendations in place, switching from security tokens to out-of-band transaction verification with great success.
See Also: Fireside Chat | Zero Tolerance: Controlling The Landscape Where You'll Meet Your Adversaries