Next-Generation Technologies & Secure Development , Virtualization & Cloud Security
Dropsmacked and Boxed In: Understanding the New Threats in Online File Sharing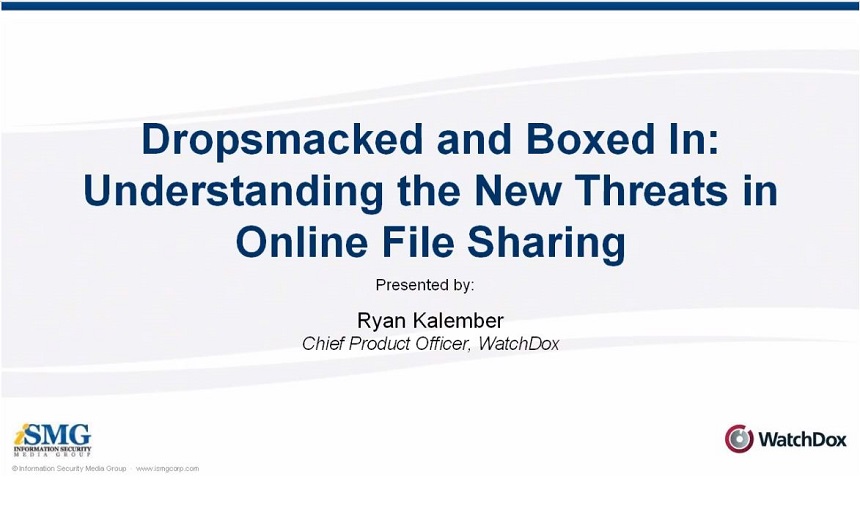 Online file sharing technologies are pervasive, as mobility and collaboration continue to increase. This means unprecedented exodus of organization's data through consumer file sharing services. But hackers have also begun to use services such as Dropbox and Box to exfiltrate sensitive data, or even as command and control mechanisms for malware.
See Also: Live Webinar | Unlocking CIAM - the secret to balancing frictionless registration and high data integrity
Join this webinar to learn:
How and why these threats are effective against most defenses;
How to identify threats in your own organization;
How proactive enterprises are taking action to mitigate their risks.