Anti-Phishing, DMARC , Events , Fraud Management & Cybercrime
Attacking Payment Card Fraud Where It Is Most Vulnerable: Voice Biometrics In the Call Center and The Shifting Legal Landscape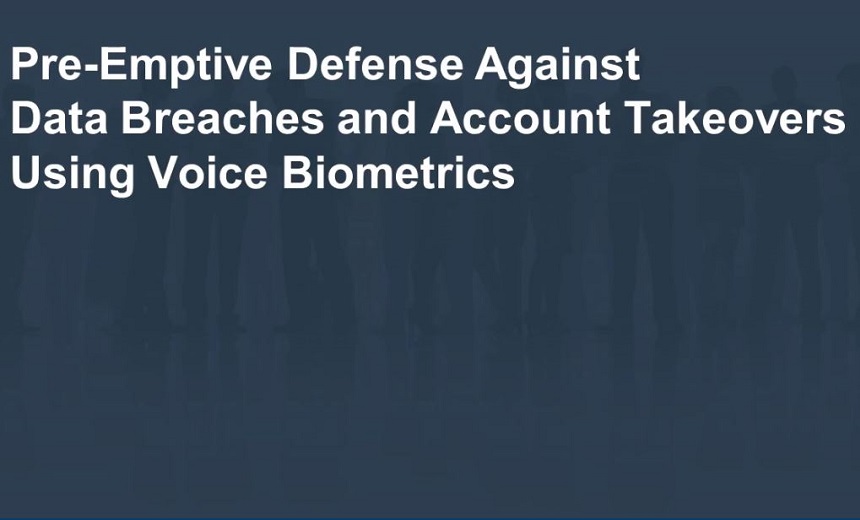 Part 1 - Voice Biometrics in the Call Center
See Also: Leveraging Okta's Identity cloud as the first line of defense against fraud, waste and abuse
See how the detailed analysis of millions of voice-based transactions has produced a "signal in the noise." From large-scale analysis, clear patterns emerge of how stolen payment card information is actually qualified, updated and adapted for monetization. This process is most often carried out by social engineering at the call center. In a large, real-world deployment, voice biometrics learned these patterns and drastically reduced losses.
The session will focus on a case study of global card issuers who have tried a unique application of voice biometrics through their call center to mitigate fallout from breaches. The session will answer questions such as:
What does the fraud cycle look like following a data breach, i.e., the path from breach to wholesale distribution of stolen identities in "card shops" into the hands of professional fraudsters?
How is the call center an important touch point in the fraud lifecycle, including online or counterfeit fraud?
What are the attack vectors and patterns over time of fraudsters following a breach? The session will provide detailed measurements on fraudster behavior at global financial institutions.
How is voice biometrics in the call center able to recognize compromised accounts early in the fraud cycle? Can that preempt fraud losses and customer exposure?
Part 2 - Choice Escrow and the Shifting Legal Landscape
It has been three years since the FFIEC issued updated guidance aimed in part at curtailing incidents of corporate account takeover. Yet, banking/security leaders today say their current anti-fraud investments have done little to reduce fraud incidents or losses. And high-profile cases such as the Choice Escrow case continue to dominate the news and influence new legal decisions. What are the current legal trends regarding account takeover, what do the latest court rulings say about the distinct roles and responsibilities of the bank and the customer when it comes to fraud prevention?
Additional Summit Insight:
Hear from more industry influencers, earn CPE credits, and network with leaders of technology at our global events. Learn more at our Fraud & Breach Prevention Events site.