The Need for Speed: 2013 Incident Response Survey Results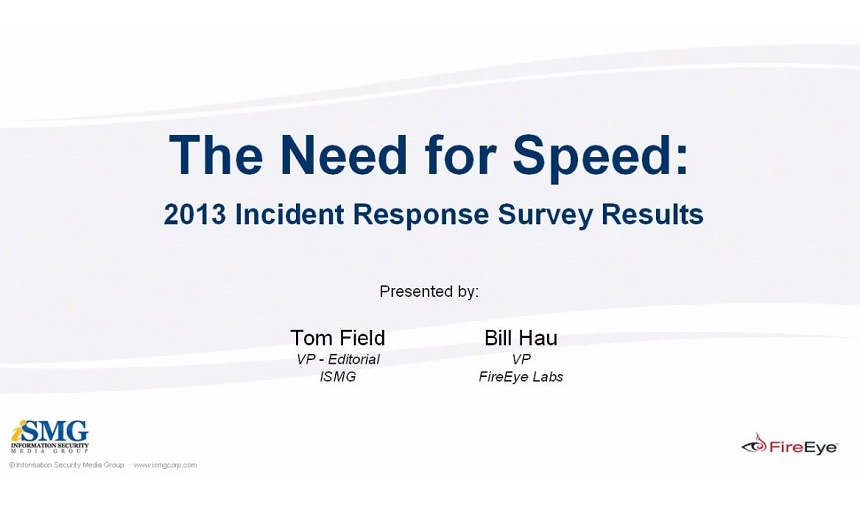 How Organizations Can Respond Faster to Today's New Breed of Cyber-Attacks
See Also: Webinar | Prevent, Detect & Restore: Data Security Backup Systems Made Easy
Under the shadow of advanced security threats, only 20% of organizations rate their incident response programs as "very effective." Their biggest gaps: Being able to detect and contain malware, which can also be the precursor to advanced persistent threats. These are among the main takeaways from the Information Security Media Group 2013 Incident Response Survey, the new study commissioned by FireEye. Register for this webinar for complete survey results and expert analysis on:
The top security threats for global organizations in 2013;
Where the largest gaps exist in how organizations detect and respond to these threats;
How these gaps will be filled in the coming year - by new staff, tools or services?
What organizations must do to stay ahead of these advanced threats.