Voltage Unveils Security Mobile Plus
Overview of News Releases from RSA Conference 2012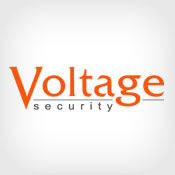 Here's an overview of the latest news releases issued at RSA Conference 2012:
See Also: Live Webinar | Navigating the Difficulties of Patching OT
Voltage Security, the world leader in data-centric encryption and key management, announced Voltage Security Mobile Plus, the company's comprehensive initiative to extend its existing mobile security solutions to protect the new generation of mobile devices, applications and data. Driven by the massive global consumption of mobile devices, and the recent dramatic adoption of tablet computers by the broader workforce, Voltage is building on its leadership in data-centric protection for business-critical sensitive data, wherever it is and wherever it might go.
TODO1, a leading Solution as a Service (SaaS+) provider to some of the largest banks in Latin America, and RSA, The Security Division of EMC, announced a technology partnership to create and offer a suite of security services that deliver world-class anti-fraud protection to banks and banking customers online. The new collaboration in the region aims to deliver a secure online banking platform with availability and reliability at service levels well above those offered by competing solutions found in Latin America.
IBM unveiled new capabilities planned for its security intelligence platform, designed to combine deep analytics with real-time data feeds from hundreds of different sources to give organizations, for the first time, the ability to help proactively protect themselves from increasingly sophisticated and complex security threats and attacks using a single platform.
Modulo demonstrated a new way to help security managers by rolling up pen testing and vulnerability risk data and correlating it with broader IT risks for a holistic view of IT governance, risk and compliance. With this new level of automation, an organization can now import, align, and score assets from vulnerability management tools using a common, shared repository and fully rationalized scoring methodology.
To view these and other news releases, please visit our RSA Conference 2012 News Releases page.
Additional Summit Insight:
Hear from more industry influencers, earn CPE credits, and network with leaders of technology at our global events. Learn more at our Fraud & Breach Prevention Events site.