Virus Causes Nissan Data Breach
Malware Transfers User IDs, Hashed Passwords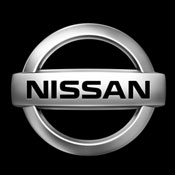 Malware placed on Nissan Motor Co.'s network allowed user IDs and hashed passwords to be transmitted, the company acknowledges.
See Also: Live Webinar | Education Cybersecurity Best Practices: Devices, Ransomware, Budgets and Resources
David Reuter, vice president, corporate communications for Nissan Americas, declines to specify the exact number of IDs and passwords taken for "security reasons." But, he adds: "I can tell you that it was a collection of user IDs among employees, contractors and suppliers worldwide."
The computer virus was discovered April 13 on a network that housed employee user account credentials, the company explains in a brief statement posted on its website.
"As a result of our swift and deliberate actions, we believe that our systems are secure and that no customer, employee or program data has been compromised," Andy Palmer, executive vice president, says in the statement.
"We have no indication that any personal information and e-mails have been compromised," Palmer says. "Regardless, we are continuing to take appropriate precautionary measures."