US DOJ Targets Baller Ape Rug Pull and Other Crypto Fraud
Justice Vows to Clear Up Cryptocurrency Fraud and Market Manipulation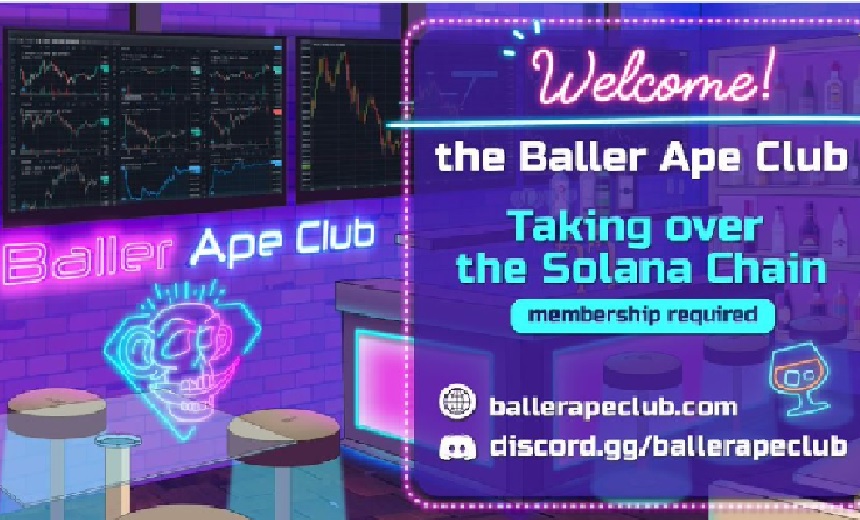 A Vietnamese man accused of orchestrating the largest non-fungible token rug pull to date faces prosecution in the United States for wire fraud conspiracy and money laundering.
See Also: Live Webinar | Cyber Resilience: Recovering from a Ransomware Attack
The U.S. Department of Justice indicted Le Anh Tuan, 26, on two criminal counts. Prosecutors will seek from Tuan return of the $2.6 million he's accused of scamming from jilted Baller Ape NFT investors. Federal authorities believe Tuan is currently located in Vietnam; he faces up to 40 years in prison.
The indictment is one of a clutch of cryptocurrency fraud prosecutions touted by Justice this week. They include cases against a fraudulent investment fund that purportedly traded on cryptocurrency exchanges, a global Ponzi scheme involving the sale of unregistered crypto securities, and a fraudulent initial coin offering.
"These indictments reflect our deep commitment to prosecuting individuals involved in cryptocurrency fraud and market manipulation," said Assistant Attorney General Kenneth Polite, Jr.
Baller Ape Club Rug Pull
Blockchain entries pointing to cartoons of anthropomorphized apes have been a hot commodity among crypto traders who looked forward to the promised drop of 5,000 such digital assets under the Baller Ape brand. Each digital asset was priced the equivalent of approximately $300 each. Higher-end cartoon apes won purchasers entry into reward programs.
As the indictment lays out, Tuan and unnamed co-conspirators in October 2021 opened up the Baller Ape website for business, accepting payment in Solana cryptocurrency. Rather than receiving a digital token tied to a cartoon ape, customers got an error message telling them to restart the payment process.
It's at that point that conspirators absconded with the money and shut down the website - a cryptocurrency fraud move known as the "rug pull" (see: Suspected Cryptocurrency 'Rug Pull' Nets Actors $10 Million).
Rug pulls are the largest form of cryptocurrency-based crime, and Chainalysis estimates the technique garnered fraudsters $7.7 billion last year.
Other Criminal Indictments
Crypto Ponzi and Unregistered Securities Scheme
The Justice Department charged three individuals - Emerson Pires, 33, and Flavio Goncalves, 33, both Brazilian nationals, and Joshua David Nicholas, 28, of Florida - for a global cryptocurrency-based Ponzi scheme that generated approximately $100 million.
The three are charged with one count of conspiracy to commit wire fraud and one count of conspiracy to commit securities fraud. Pires and Goncalves also were charged with conspiracy to commit international money laundering. If convicted, Pires and Goncalves face up to 45 years and Nicholas faces up to 25 years in prison.
"The indictment alleges that Pires and Goncalves, both founders of EmpiresX, along with Nicholas, the so-called "Head Trader" for EmpiresX, fraudulently promoted EmpiresX, a cryptocurrency investment platform and unregistered securities offering, by making numerous misrepresentations regarding, among other things, a purported proprietary trading bot and fraudulently guaranteeing returns to investors and prospective investors in EmpiresX," Justice says.
The indictment alleges that both founders then laundered investors' funds through "a foreign-based cryptocurrency exchange and operated a Ponzi scheme by paying earlier investors with money obtained from later EmpiresX investors."
Crypto Initial Coin Offering Scheme
Michael Alan Stollery, a 54-year-old California resident, was the CEO and founder of Titanium Blockchain Infrastructure Services, or TBIS, a purported cryptocurrency investment platform. He has been charged with securities fraud for his alleged role in the scheme involving TBIS's initial coin offering that raised around $21 million from investors in the United States and overseas.
To lure investors, Stollery created fake TBIS white papers, a document detailing how the cryptocurrency works and the purpose of the cryptocurrency project. He also planted fake testimonials on its website. The department alleges that Stollery fabricated business relationships with the Federal Reserve Board, Apple, Pfizer and The Walt Disney Co. and a dozen other prominent companies.
If convicted, Stollery faces up to 20 years in prison.
Crypto Commodities Scheme
Justice alleges that David Saffron, 49, of Las Vegas, Nevada, was the owner of Circle Society, a cryptocurrency investment platform that solicited investors to participate in an unregistered commodity pool, "which is a fund that combines investors' contributions to trade on the futures and commodity markets."
Saffron is charged with one count of conspiracy to commit wire fraud, four counts of wire fraud, one count of conspiracy to commit commodities fraud, and one count of obstruction of justice. He faces up to 115 years in prison. The department alleges that he has fraudulently raised approximately $12 million.
"As alleged in the indictment, Saffron falsely represented to investors that he traded investors' funds to earn profits using a trading bot that could execute over 17,000 transactions per hour on various cryptocurrency exchanges. Saffron falsely represented that his trading bot would generate between 500% to 600% returns on the amount invested," Justice says.
Saffron allegedly led investor meetings at luxury homes in the Hollywood Hills and traveled with armed guards to create a "false appearance of wealth and success."
"Saffron preyed on investor interest in cryptocurrency by enticing victims with fake technology and false promises of guaranteed returns," says special agent in charge Ryan L. Korner of IRS Criminal Investigation. "In reality, Saffron was operating an illegal Ponzi scheme to defraud victim investors and used the funds for his own personal benefit."