Enterprise Mobility Management / BYOD , Governance & Risk Management , Incident & Breach Response
Unencrypted Devices Still a Breach Headache
The Ongoing Risk Posed by Lost, Stolen Mobile Devices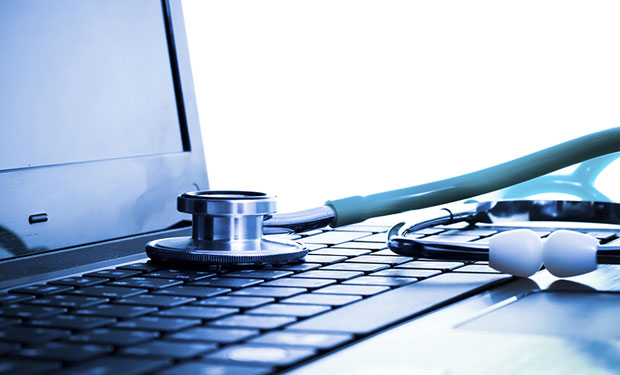 While hacker attacks are grabbing most of the health data breach headlines so far in 2015, a far more ordinary culprit - the loss or theft of unencrypted computing devices - is still putting patient data at risk.
See Also: Finding a Password Management Solution for Your Enterprise
Incidents involving unencrypted laptops, storage media and other computing devices are still popping up on the Department of Health and Human Services' "wall of shame," which lists health data breaches affecting 500 or more individuals. Among the largest of the most recent incidents is a breach at the Indiana State Medical Association.
That breach involved the theft of a laptop computer and two hard drives from a car parked for 2-1/2 hours in an Indianapolis lot, according to local news website, The Star Press. Information on more than 38,000 individuals, including ISMA employees, as well as physicians, their families and staff, was contained in the ISMA group health and life insurance databases on those devices.
The incident occurred on Feb. 3 while ISMA's IT administrator was transporting the hard drives to an offsite storage location as part of ISMA's disaster recovery plan, according to The Star Press. An ISMA spokeswoman declined Information Security Media Group's request to comment on the breach, citing that there are "ongoing civil and criminal investigations under way."
A breach notification letter sent by ISMA indicates that compromised data included name, address, date of birth, health plan number, and in some cases, Social Security number, medical information and email address. ISMA is offering those affected one year's worth of free credit monitoring.
Common Culprit
As of Feb. 27, 51 percent of major health data breaches occurring since 2009 involved a theft while 9 percent involved a loss, according to data presented by an Office for Civil Rights official during a session at the recent HIMSS 2015 Conference in Chicago. Of all major breaches, laptop devices were involved in 21 percent of the incidents, portable electronic devices in 11 percent and desktop computers in 12 percent, according to the OCR data.
Two of the five largest breaches to date on the Wall of Shame involved stolen unencrypted computing devices:
A 2011 breach involving the theft of unencrypted backup computer tapes containing information on about 4.9 million individuals from the car of a Science Applications International Corp. employee who was transporting them between federal facilities on behalf of military health program TRICARE.
The 2013 theft of four unencrypted desktop computers from an office of Advocate Health and Hospital Corp. in Chicago, which exposed information on about 4 million patients.
Many smaller breaches affecting less than 500 individuals also involve unencrypted computing devices, according to OCR.
Safe Harbor
The thefts and losses of encrypted computing devices are not reportable breaches under HIPAA. That's why security experts express frustration that the loss and theft of unencypted devices remains a common breach cause.
"It is unfortunate that [encryption] is considered an 'addressable' requirement under HIPAA, as many people don't realize that this does not mean optional," says Dan Berger, CEO of security risk assessment firm Redspin, which was recently acquired by Auxilio Inc.
Under HIPAA, after a risk assessment, if an entity has determined that encryption is a reasonable and appropriate safeguard in its risk management of the confidentiality, integrity and availability of e-PHI, it must implement the technology. However, if the entity decides that encryption is not reasonable and appropriate, the organization must document that determination and implement an equivalent alternative measure, according to HHS.
Attorney David Holtzman, vice president of compliance at the security consulting firm CynergisTek, says he's expecting to see soon an OCR resolution agreement with a healthcare provider that suffered several breach incidents caused by their failure to manage the mobile devices used by their employees on which electronic protected health information was stored or accessed.
"Install encryption on laptops that handle PHI," he advises. "Don't store patient information on a smartphone or other mobile device."
Concerns about the cost and complexity of encryption are unfounded, Berger contends, because encryption has become more affordable and the process has been made easier.
"There have been arguments that encrypting backup media sent offsite is technically problematic," says privacy and security expert Kate Borten, founder of the consultancy The Marblehead Group. "While it's true that encryption can add overhead, this has become a weaker argument in recent years."
But Borten acknowledges that organizations must look beyond encryption when safeguarding patient information. "Encryption is not a silver bullet," she notes. "For example, if a user leaves a laptop open, the otherwise-encrypted hard drive is accessible. But for portable devices and non-paper media, there is no equivalent security measure."
Borten notes that the most common reason cited for a lack of device encryption is a lack of adequate support and resources for overall security initiatives. "While all an organization's laptops might be encrypted - the easy part - there are mobile devices running on multiple platforms and personally owned devices and media that are harder to control," she notes. "It takes management commitment as well as human and technical resources to identify all those devices and bring them under the control of IT."
Room for Improvement
The 2015 Healthcare Information Security Today survey of security and privacy leaders at 200 healthcare entities found that encryption is being applied by only 56 percent of organizations for mobile devices. The survey, conducted by Information Security Media Group in December 2014 and January 2015, found that when it comes to BYOD, about half of organizations require encryption of personally owned devices; nearly half prohibit the storage of PHI on these devices. Only 17 percent of organizations say they don't allow BYOD.
Complete results of the survey will be available soon, as well as a webinar that analyzes the findings.
"Personally owned devices are definitely the Achilles heel," Berger says. "Healthcare organizations have to address BYOD head-on. It is a complicated and thorny issue, but 'looking the other way' is not an acceptable approach. We recommend clear decisions regarding acceptable use, reflected in policy and backed up by enforcement," he says.
"We have also seen [breaches] happen when an organization makes the decision to encrypt but then has a long roll-out plan and the lost/stolen devices had yet to be encrypted," he adds.
Steps to Take
To help reduce the risk of breaches involving mobile computing devices, Berger says organizations should make sure they have a mobile device use policy that's "clear, comprehensive and well-understood. We suggest calling it out as a separate policy that must be signed by employees. Back up policy with ongoing security awareness training and strong enforcement."
In addition, OCR advises covered entities and business associates to make use of guidance it has released with its sister HHS agency, the Office of the National Coordinator for Health IT. OCR also offers free online training on mobile device security.