Critical Infrastructure Security , Cyberwarfare / Nation-State Attacks , Fraud Management & Cybercrime
UK Set to Boost Cybersecurity Operations
PM Boris Johnson Expected to Present National Security Review on Tuesday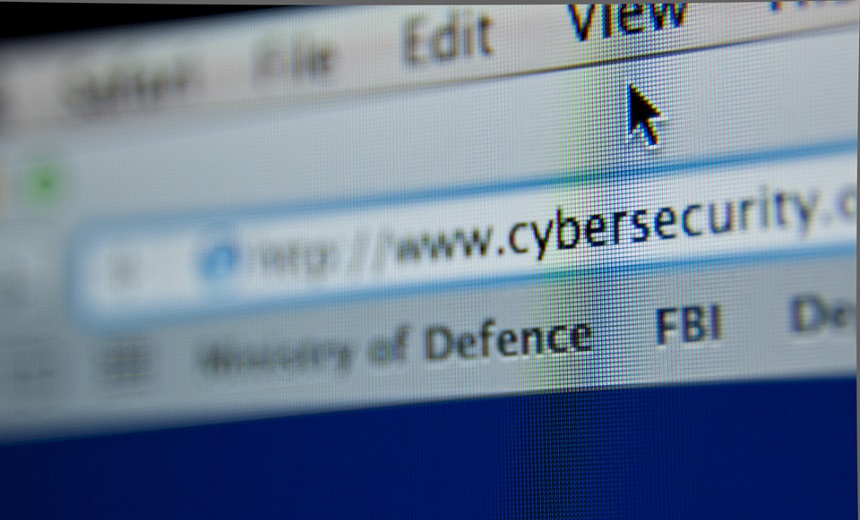 Ahead of presenting a long-term review of national security strategy in Parliament on Tuesday, U.K. Prime Minister Boris Johnson issued a statement calling for a boost to the country's capacity to conduct cyberattacks on foreign adversaries.
See Also: Live Webinar | Empowering Financial Services with a Secure Data Path From Endpoint to Cloud
"Cyber power is revolutionizing the way we live our lives and fight our wars, just as air power did 100 years ago. We need to build up our cyber capability so we can grasp the opportunities it presents while ensuring those who seek to use its powers to attack us and our way of life are thwarted at every turn," Johnson says.
The Integrated Review will announce a new cyber strategy to create what it describes as a cyber ecosystem fit for the future, with more investment in education, partnerships with industry and integration across Britain's defense and intelligence services. The Integrated Review provides the government with an opportunity to support thousands of new jobs in the defense technology sector, according to a statement released by the prime minister's office.
"Our new, full-spectrum approach to cyber will transform our ability to protect our people, promote our interests around the world and make the lives of British people better every day," the prime minister states.
In November 2020, the U.K. announced plans to increase defense spending by 24.1 billion pounds ($31.5 billion) over the next four years, including funding both a new National Cyber Force as well as a brand-new Space Command, according to a previous announcement (see: UK Forms National Cyber Force).
Opening of the HQ for NCF
The prime minister is also expected to announce a new home for the National Cyber Force, in the north of England, to establish a cyber corridor across the region.
"Opening the HQ of the NCF in the north of England will drive growth in the tech, digital and defense sectors outside of London and help create new partnerships between government, the sector and universities in the region, placing it in the international center of cutting-edge developments to keep our people safe," says the official announcement.
"The National Cyber Force is a tremendous initiative and will put the U.K. in the top tier of cybersecurity," says Phil Cracknell, CISO and cyber breach specialist. "But right now," he adds, "it could supplement the National Cyber Security Centre and help in getting the U.K. up to a reasonable minimum standard of security. Otherwise, the whole process is like running a seat belt usage campaign when only half the vehicles sold have them fitted."
Johnson has said in Parliament that the creation of the NCF is designed to strengthen Britain's cybersecurity posture and give the country new defensive and offensive capabilities.
"Our enemies are also operating in increasingly sophisticated ways, including in cyberspace," Johnson says. "Rather than being confined to some distant battlefield, those that seek to do harm to our people can reach them through the mobile phones in their pockets or the computers in their homes. To protect our citizens, U.K. defense therefore needs to operate at all times with leading, cutting-edge technology."
Currently, the NCF carries out operations such as interfering with a mobile phone to prevent a terrorist being able to communicate with their contacts; helping to prevent cyberspace from being used as a global platform for serious crimes, including the sexual abuse of children; and keeping U.K. military aircraft safe from targeting by weapons systems. In addition to the NCF, last year the Ministry of Defense created the 13th Signals Regiment, the U.K.'s first dedicated cyber regiment, and expanded the Defence Cyber School.
While he acknowledged the benefits of a more cyber-capable military, Cracknell pointed out that, "We don't have a solid security foundation, and until all businesses and CNI entities are at that level, we are wasting resources by going on the offensive."
New Employment
The statement from Johnson's office notes that defense currently provides more than 35,000 jobs in the northwest of England, and this development will aid both the region and access to additional talent pools. "Digital and cyber jobs will build on the region's history of being on the cutting edge of defense technology … The north of England is already home to a GCHQ office in Manchester, which is a major tech cluster, with more than 15% of Manchester's population employed by the digital, creative and technology sector."
The NCF draws together personnel from both defense and the intelligence agencies under one unified command for the first time. The National Cyber Force initially had 250 million pounds ($327 million) in funding, of which 76 million pounds ($100 million) was to be spent during the first year, according to the Cyber Security Intelligence news website.