U of Nebraska Breach Grows
Incident Also Affects 3 State Colleges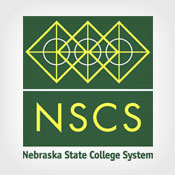 The impact of a University of Nebraska breach is wider than first reported. The incident also affected a database for the Nebraska State College System that stores student information from three state colleges.
See Also: Live Webinar | Breaking Down Security Challenges so Your Day Doesn't Start at 3pm
Nebraska State College System is the governing body for Chadron State, Peru State and Wayne State colleges.
The breach, which was discovered May 23 by a university staff member, compromised 654,000 records stored in the Nebraska Student Information System database, including Social Security numbers, addresses, course grades and other details for university students, alumni and applicants, according to the original report. Other information that may have been exposed includes certain personal and financial information for parents of students who applied for financial aid, as well as university employees.
A notice issued June 1 explains that a database for the Nebraska State College System also was affected. The Nebraska Student Information System houses that database, says Melissa Lee, communications manager for the University of Nebraska.
A new estimate of the total number of individuals affected is not yet available, Lee says.
The Nebraska State College System doesn't store students' bank account information, says Stan Carpenter, system chancellor, in the updated notice. The college system uses a third-party vendor to process credit card transactions, so no such data was housed in the Nebraska Student Information System database, the notice explains.
A suspect in the breach incident has been identified, and computers have been confiscated by law enforcement to begin forensic analysis, according to the June 1 announcement.