Twitter, Washington Post Report Cyberattacks
Hack Revelations Follow Word of Attacks at Other Media Sites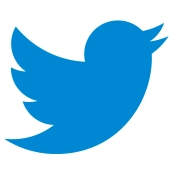 Add Twitter and the Washington Post to media websites that have been breached in recent weeks.
See Also: Fireside Chat | Zero Tolerance: Controlling The Landscape Where You'll Meet Your Adversaries
Twitter detected unusual access patterns that led to it identifying unauthorized access attempts to the social network's user data, Bob Lord, Twitter manager of network security and infrastructure, wrote in a Twitter blog posted Feb. 1. Twitter said it discovered one live attack and shut it down almost immediately. But its investigation has indicated that the attackers may have had access to limited user information - usernames, e-mail addresses, session tokens and encrypted/salted versions of passwords - for some 250,000 users.
"As a precautionary security measure, we have reset passwords and revoked session tokens for these accounts," Lord said.
Twitter's network security and infrastructure manager wrote that the attack was neither the work of amateurs, nor an isolated incident. "The attackers were extremely sophisticated, and we believe other companies and organizations have also been recently similarly attacked," Lord said. "For that reason, we felt that it was important to publicize this attack while we still gather information, and we are helping government and federal law enforcement in their effort to find and prosecute these attackers to make the Internet safer for all users."
Also on Feb. 1, a Washington Post article said the Post website had been victimized by a sophisticated cyberattack targeted in an operation that resembled intrusions against The New York Times and Wall Street Journal and that company officials suspect was the work of Chinese hackers [see N.Y. Times' Transparent Hack Response].
"Like other companies in the news recently, we face cybersecurity threats," Post spokeswoman Kris Coratti said. "In this case, we worked with [security company] Mandiant to detect, investigate and remediate the situation promptly at the end of 2011. We have a number of security measures in place to guard against cyberattacks on an ongoing basis."