Cloud Security , Security Operations
Thoma Bravo to Buy Proofpoint for $12.3 Billion
Private Equity Firm Also Owns Other Security Companies, Including McAfee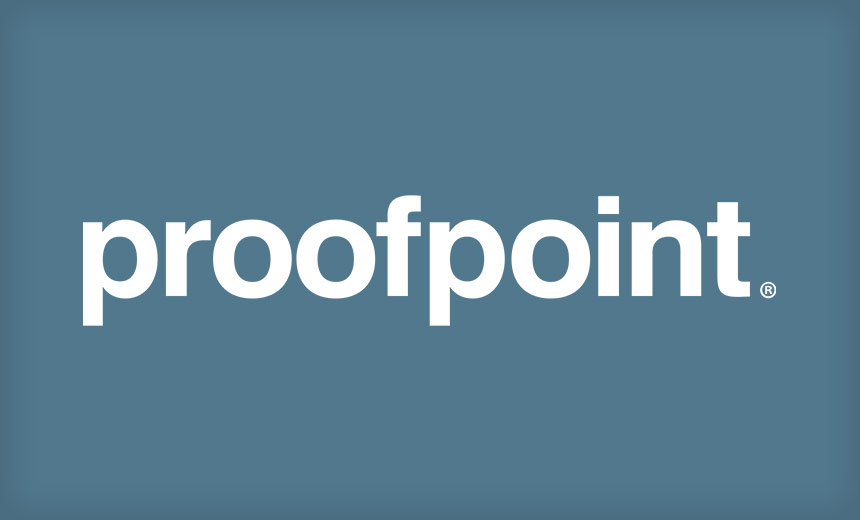 Private equity firm Thoma Bravo on Monday announced it had signed a definitive agreement to acquire the cybersecurity and compliance firm Proofpoint in a $12.3 billion all-cash deal.
See Also: 2023 Threat Horizons Report
As a result of the sale, publicly traded Proofpoint would become privately held.
"We believe that as a private company, we can be even more agile with greater flexibility to continue investing in innovation, building on our leadership position and staying ahead of threat actors," says Gary Steele, chairman and CEO of Proofpoint.
Thoma Bravo did not offer any details on how it will fit Proofpoint into its stable of cybersecurity companies. The private equity firm also owns Barracuda, Imperva, LogRhythm and McAfee.
In January, Thoma Bravo sold the privileged access management firm Centrify to TPG Capital.
Chip Virnig, a partner at Thoma Bravo, says the firm will leverage its significant security and operational expertise to help accelerate Proofpoint's growth.
Proofpoint offers security as a service, focusing on securing email, the cloud and social media. It says it checks about 5 billion emails and 10 million cloud accounts and analyzes about 100 billion data points each day.
The company reported just over $1 billion in revenue in 2020.
Analysts Chime In
Putting a pin in the exact reason the two parties sought the deal is not simple, says Peter Firstbrook, a vice president at Gartner. He says that even though Proofpoint is finding it difficult to branch out beyond email security due to so many new competitors, the company does not need outside help to succeed.
Firstbrook suggests Thoma Bravo may want to flip Proofpoint. For example, Microsoft could acquire it to boost its SEG [secure email gateway] performance for large enterprises and obtain a DLP solution as well, he says. Or Thoma Bravo might also try to split up Proofpoint and sell the parts, he adds.
In the end, however, Firstbrook says the deal likely boiled down to money. "I think that they [Thoma Bravo] just viewed the current stock price as a bargain," Firstbrook says. "The acquired price is only about 10x ARR [annual recurring revenue] but 35% above the stock price, and Proofpoint has large, loyal customers that are not likely to migrate away soon."
Frank Dickson, program vice president, security and trust at market research firm IDC, says that most deals involving private equity firms are designed to maximize value and make one of several moves: divide the company and sell the pieces, integrate with other intellectual property to realize new value, or cut expenses to drive profitability.
"Selling Proofpoint in pieces won't work. It has to be one of the others. XDR [extended detection and response] is the battle cry of the day. Email security is a key component of any XDR offering; Proofpoint has the catbird seat on email. If I were leading the initiative, delivering on XDR in some form would be my push, especially considering the other valuable security companies in the Thoma Bravo portfolio."
Timing of the Deal
Thoma Bravo expects to close the transaction in the third quarter of 2021, subject to approval by Proofpoint shareholders and regulators. The company's headquarters will remain in Sunnyvale, California.
Proofpoint says its board of directors has unanimously approved the sale to Thoma Bravo and will recommend that the company's shareholders vote in favor of the transaction at an upcoming special meeting.
The sale agreement includes a 45-day "go-shop" period expiring on June 9, which allows the board and its advisers to initiate, solicit and consider alternative acquisition proposals.
2021 M&A Activity
In April, Mastercard, Entrust and Keyfactor all made moves to boost their identity management capabilities, with Mastercard announcing plans to buy the digital identity verification firm Ekata for $850 million, Entrust closing a deal to purchase WorldReach Software and Keyfactor acquiring PrimeKey.
Also, in April, Cofense completed a deal to acquire Cyberfish, while in March, the security firm Okta shook up the identity and access management market by announcing a $6.5 billion deal to acquire the customer IAM technology supplier Auth0.