Terror Attack Victims' Info Exposed
Documents Stored in Locked Cabinet Sold at Auction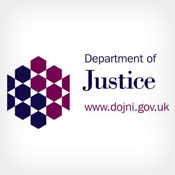 The UK Information Commissioner's Office has fined the Department of Justice Northern Ireland £185,000 after a filing cabinet that contained personal information about victims of a terrorist incident was sold at an auction.
See Also: Live Webinar | Navigating the Difficulties of Patching OT
Exposed information included injuries suffered, family details and the amount of compensation offered, as well as confidential ministerial advice, according to the ICO.
The cabinet was sold in February 2012 when the Compensation Agency Northern Ireland, a unit of the Justice Department, moved, the ICO says. Staff was unaware that the locked cabinet contained sensitive information when they sold it to a member of the public without a key in May 2012. The papers dated from the 1970s through to 2005, the ICO says.
Once the purchaser discovered the documents, police were immediately contacted, according to the ICO.
"This is clearly a very serious case," says Ken Macdonald, ICO assistant commissioner for Northern Ireland. "While failing to check the contents of a filing cabinet before selling it may seem careless, the nature of the information typically held by this organization made the error all the more concerning."