State Department Shutters E-mail System
Report: Hack That Struck White House Hit State's Networks, Too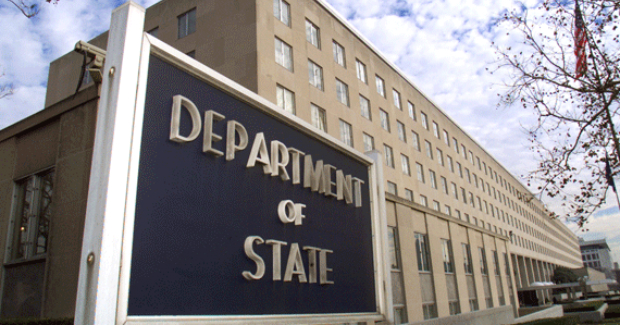 The State Department shuttered its unclassified e-mail system over the weekend as a result of a suspected hack, reportedly the same breach that the White House last month said hit its computer system (see Hackers Breach White House Network).
See Also: Live Webinar | Navigating the Difficulties of Patching OT
A State Department staffer answering a call to the State Department Operations Center shortly after midnight EST on Nov. 17 said the e-mail system remained down, and referred questions to the State Department's Gmail account, not its .gov address.
Using the Gmail account, a senior State Department official responded four hours later, saying the department recently detected "activity of concern" in portions of its unclassified e-mail system. "There was no compromise of any of the department's classified systems," the official said.
"The department is implementing improvements to the security of its main unclassified network during a scheduled outage of some Internet-linked systems," the official said. "This has impacted some of our unclassified e-mail traffic and our access to public websites from our main unclassified system. We expect our systems to be up and running soon."
The State Department breach is the fourth hack of government servers in the past few weeks. Last week, the U.S. Postal Service (see Was VPN Used to Hack Postal Service?) and the National Oceanic and Atmospheric Administration (see NOAA Reveals Four Websites Compromised) reported that their computer systems had been breached.
A senior department official told the Associated Press on Nov. 16 that the breach was detected in the system around the same time as a previously reported incident that targeted the White House computer network.
China and Russia had been suspected in the earlier breaches, though the government hasn't officially attributed the hacks to specific nations or groups.