Spotify Reports Cyber Incident
Android Users Advised to Upgrade Applications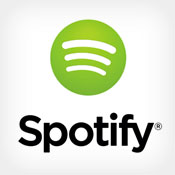 Music-streaming service Spotify is asking its Android users to upgrade their applications over the next few days following unauthorized access into the company's systems and internal company data.
See Also: Webinar | Prevent, Detect & Restore: Data Security Backup Systems Made Easy
"As soon as we were aware of this issue we immediately launched an investigation," says Oskar Stal, CTO at Spotify, in a May 27 notice, which contained only sketchy details.
Based on its investigation so far, the company says only one user's data has been inappropriately accessed. The compromised data did not include any password, financial or payment information, the company says. "We have contacted this one individual," Stal says. "Based on our findings, we are not aware of any increased risk to users as a result of this incident."
Additionally, Spotify is asking certain users to re-enter their username and password when logging in over the coming days, though it's unclear which users and why they're being asked to do so. The company is not making any recommendations for additional security steps for iOS and Windows Phone users at this time.
"We have taken steps to strengthen our security systems in general and help protect you and your data, and we will continue to do so," Stal says. "We will be taking further actions in the coming days to increase security for our users."
The company did not immediately respond to a request for additional information.