South Korean Telecom Co. Breached
Hackers Leaked Information on 12 Million KT Corp. Customers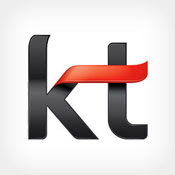 South Korean telecommunications provider KT Corp. says a data breach compromised the personal information of about 12 million of its customers, according to the Yonhap News Agency.
See Also: Fireside Chat | Zero Tolerance: Controlling The Landscape Where You'll Meet Your Adversaries
Hackers were able to compromise the mobile carrier's website, gaining access to customers' names, resident registration numbers, places of employment and bank account details, the South Korean news agency reports.
The breach is believed to have started in February 2013, police told the news agency. The suspects apparently obtained 11.5 billion won ($10.8 million U.S.) by using the information to sell mobile phones, the report says.
Two hackers broke into KT Corp.'s computer system by logging onto its website using a program they created that allowed them to extract information by randomly inserting nine-digit verification numbers, according to the news agency report.
Three people, including a telemarketer, were arrested in connection with the case, the Incheon Metropolitan Police Agency told the news agency.
KT Corp. told the news agency it's working to minimize damage to customers and is cooperating with law enforcement. The company did not immediately respond to a request for additional information.
In 2012, two hackers were arrested for stealing information on 8 million KT Corp. users (see: Korean Hack Affects 8 Million). The hackers developed a computer program that could bypass KT Corp.'s firewalls. The information was purportedly sold to other telemarketers.
In other recent news about breaches in South Korea, the Financial Supervisory Service, an independent consumer watchdog, said approximately 104 million credit card accounts were compromised following breaches at three credit card firms (see: South Korea Credit Card Breach Grows).