South Korea Credit Card Breach Grows
Up to 104 Million Cards Compromised, Consumer Watchdog Says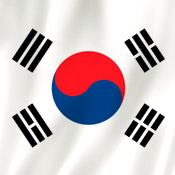 A previously reported credit card breach in South Korea is much larger than originally surmised.
See Also: Fireside Chat | Zero Tolerance: Controlling The Landscape Where You'll Meet Your Adversaries
The Financial Supervisory Service, an independent consumer watchdog, now says approximately 104 million credit card accounts were compromised following breaches at three credit card firms in South Korea. Originally, the BBC reported the breaches had affected 20 million cards.
Compromised information includes card number and validation date, name, resident registration number, birth date, phone number and address, a spokesperson at the Financial Supervisory Service confirmed to Information Security Media Group.
A contractor working for the Korea Credit Bureau, a firm that produces credit scores, allegedly used the company's access to databases containing information on three South Korean credit card firms to copy the data to a USB drive, according to the BBC.
The contractor, who has been arrested, allegedly sold the stolen information to marketing firms, the BBC reported.
The three credit card firms affected by the breach are KB Kookmin Card, Lotte Card and NH Nonghyup Card. The firms are working to reissue credit cards to impacted customers, the Financial Supervisory Service says.
The FSS is also conducting on-site examinations of the credit card companies, a spokesperson told ISMG.