Endpoint Protection Platforms (EPP) , Endpoint Security
SentinelOne Lays Off 5% of Staff as Data Consumption Tumbles
Stock Craters 36% as Execution Woes Contribute to SentinelOne Sales Projection Miss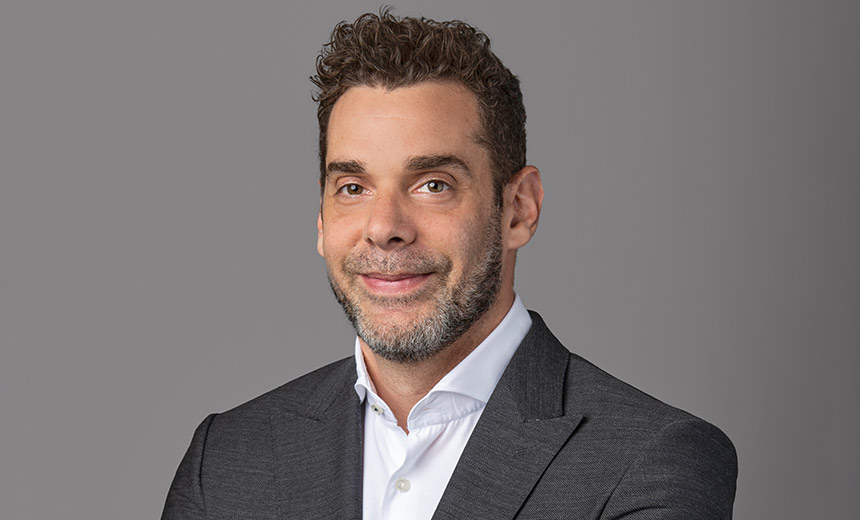 SentinelOne plans to ax approximately 105 workers after a significant drop in data usage for products with consumption-based pricing caused revenue to fall short of expectations.
See Also: Endpoint Privilege Needs Management and Security – Here's How to Attain Both
The Silicon Valley-based endpoint security stalwart on Thursday revealed plans to reduce its 2,100-person staff by approximately 5% - or about 105 positions - to remain on track with achieving non-GAAP profitability next year despite slower-than-expected sales growth. The layoffs are part of a broader cost-cutting effort that includes prioritizing core products and reducing cloud hosting costs and future hiring (see: SentinelOne CEO: Cloud Security May Be Bigger Than Endpoint).
"This is not the best market to operate in for a growth company. What you're seeing is our real-time adjustment from a full-on growth company into a more balanced approach, disciplined growth company," CEO Tomer Weingarten told investors Thursday. "This is not the economy to put the pedal to the metal and run fast. We just want to be more efficient."
The workforce reduction, facilities consolidation and spending cuts will allow SentinelOne to achieve a $40 million cost savings in the current fiscal year - which ends Jan. 31, 2024 - and $15 million in future fiscal years, said CFO David Bernhardt. SentinelOne expects to spend between $3 million and $5 million on employee severance and also will have inventory write-off, according to Bernhardt.
"It's a long game. None of us expected to IPO the company and go home. We're here to stay," Weingarten said. "I can't say it's a lot of fun right now, but at the end of the day, we keep on growing."
Data Consumption Falls as Customers Are 'Under the Gun to Save'
Customers using SentinelOne's data ingestion, security data lake and data set consumption products have in recent years steadily and increasingly input more data than they were contractually obligated to, Bernhardt said. But starting in February and continuing through today, Bernhardt said, many customers have cut their use of products with consumption-based pricing back to the contractual minimum.
"When people look at log analytics and generally trying to ingest data, they now take a more prudent approach to what they want to store," Weingarten said. "So you see them filtering out a lot of the data that they don't feel is useful."
SentinelOne products with consumption-based pricing include the Scalyr technology acquired for $155 million in February 2021 and represent less than 10% of total annual recurring revenue, Bernhardt said. After two years of putting everything they could into data platforms, Weingarten said customers now are more closely scrutinizing which log sources are the most useful.
"I can't say it's a lot of fun right now, but at the end of the day, we keep on growing."
– Tomer Weingarten, co-founder and CEO, SentinelOne
"For companies out there, when they're under the gun to save, something as intangible as data is something that they can start thinking twice about," Weingarten said. "That's not the same for their core security posture. Even if you have some volatility, this is not even close to the volatility that you can have with data volumes."
In addition to inputting less data into products with consumption-based pricing, Weingarten said clients are increasing deferring purchasing decisions or renewing at a smaller size amid the prolonged economic downturn. Moreover, Weingarten said, sales execution challenges at SentinelOne have caused a few large deals that were slated to close in the fiscal quarter ended April 30 to slip into the following quarter.
"If you look at us on a three- to five-year horizon … [and] we're a profitable company still growing at reasonable growth rates, this is a far more valuable company than we are today," Bernhardt said. "It's still early innings in cybersecurity for us. We have a long runway to execute better and to grow this company to be a more sizable company than we are today."
Revenue Misses Analyst Expectations, Stock Plummets
| SentinelOne | Quarter Ended April 30 2023 | Quarter Ended April 30 2022 | Change |
| --- | --- | --- | --- |
| Revenue | $133.4M | $78.3M | 70.5% |
| Net Loss | $106.9M | $89.8M | -19% |
| Loss Per Share | $0.37 | $0.33 | -12.1% |
| Non-GAAP Net Loss | $42.3M | $57M | 25.9% |
| Non-GAAP Loss Per Share | $0.15 | $0.21 | 28.6% |
Source: SentinelOne
SentinelOne's revenue of $133.4 million in the quarter ended April 30 missed Seeking Alpha's sales estimate of $136.6 million. But the company's non-GAAP loss of $0.15 per share beat Seeking Alpha's net loss estimate of $0.17 per share.
The company's stock nose-dived $7.40 - 35.71% - to $13.32 per share in after-hours trading Thursday. That's the lowest SentinelOne's stock has traded since Jan. 6, 2023. For the quarter ending July 31, SentinelOne expects revenue of $141 million. Analysts had been expecting sales of $152.1 million, according to Seeking Alpha.