Government , Industry Specific
Senate Vets Biden Pick to Serve as National Cyber Director
Harry Coker to Become Second-Ever Permanent National Cyber Director If Confirmed.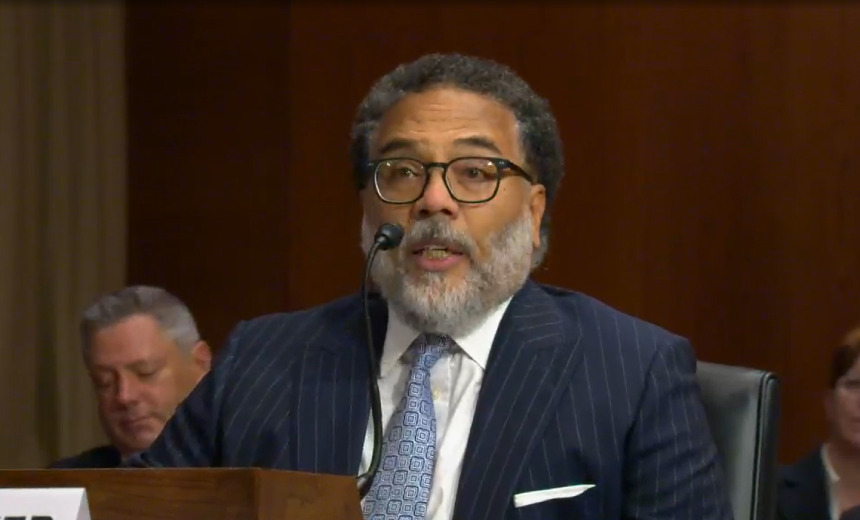 Harry Coker, a veteran and former National Security Agency official nominated to serve as the second-ever permanent national cyber director, testified Thursday that he would lead a "whole of government" approach to bolster U.S. cyber posture.
See Also: Freeing public security and networking talent to do more with automation
Coker, the former executive director of the NSA from 2017 to 2019, has held leadership positions in the military and U.S. Intelligence Community and served in the Navy for 20 years before leading the open-source enterprise in the CIA's Directorate of Digital Innovation. He is an alumni of the Naval Postgraduate School and Georgetown University Law Center.
He described the current challenges across the cyber landscape as "broad in scope and dynamic," including the global cyber talent gap, risks to supply chain security and emerging threats from nation-states and criminal organizations that increasingly target critical infrastructure and other key sectors.
"Although the cyber risks are pervasive, the president's national cybersecurity strategy and implementation plan are the road maps we need to tackle them," he added, pointing to guidance the White House published earlier this year that directs a fundamental shift in cyber responsibilities from end users to industry and government organizations.
If confirmed, Coker would step into a position last held permanently by Chris Inglis, the first national cyber director, who stepped down from the post earlier this year following the release of the national cyber plan.
The Office of the National Cyber Director has not had a permanent director for nearly five months, despite lawmakers previously urging the administration to nominate acting Director Kemba Walden. Reports indicated Walden was not nominated to the position due to personal debt issues, in a move that stirred controversy among her colleagues.
Coker said he supported key provisions included in recent cybersecurity guidance set forth by the administration and ONCD, such as incentives to drive investments in "secure by design" principles, and enhanced, reciprocal information-sharing programs between the public and private sectors.
"The solutions cannot be about any one entity or even just the federal government," Coker said, adding that he will work across agencies, as well as with the private sector and Congress, "to help foster a digital ecosystem that is inherently more defensible, resilient and aligned with our values."