Blockchain & Cryptocurrency , Cryptocurrency Fraud , Fraud Management & Cybercrime
SEC Charges BitConnect on $2 Billion Fraud Scheme
Experts Warn of Continued Scrutiny in Cryptocurrency Markets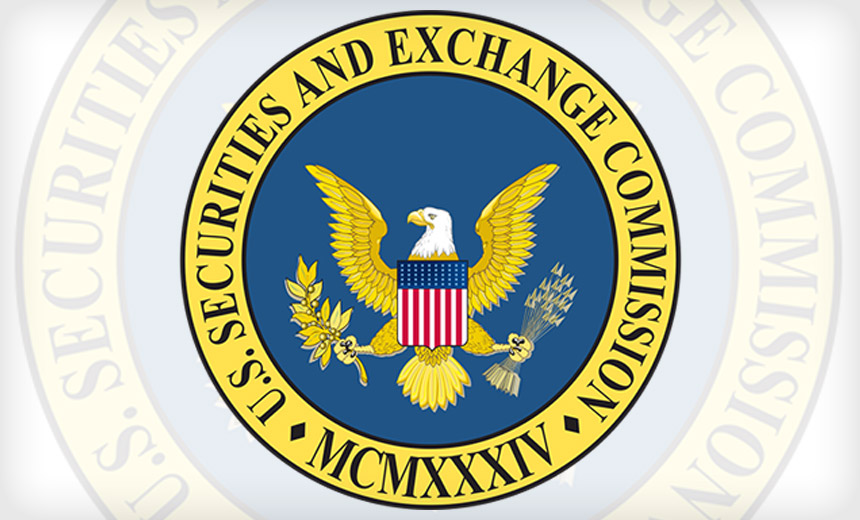 The U.S. Securities and Exchange Commission this week announced civil action against defunct cryptocurrency lending platform BitConnect; its founder, Satish Kumbhani; and its top U.S. promoter, Glenn Arcaro; for allegedly defrauding investors out of $2 billion. Experts say between this case and other fraudulent activity, cryptocurrency markets will face continued scrutiny around investor protections, fraud, security and more.
See Also: Live Webinar Tomorrow | Cyber Resilience: Recovering from a Ransomware Attack
On Wednesday, the U.S. Department of Justice said Arcaro pleaded guilty to related criminal charges. He faces up to 20 years in prison and must repay investors $24 million gained from the offense, officials say.
SEC Charge
In its complaint filed with the U.S. District Court for the Southern District of New York, the SEC alleges that between early 2017 and January 2018, when BitConnect ceased operations, the earning platform "conducted a fraudulent and unregistered offering and sale of securities in the form of investments in a 'Lending Program.'"
"We allege that these defendants stole billions of dollars from investors around the world by exploiting their interest in digital assets," says Lara Shalov Mehraban, associate regional director of the SEC's New York Regional Office. "We will aggressively pursue and hold accountable those who engage in misconduct in the digital asset space."
The regulator alleges that BitConnect claimed its "volatility software trading bot" technology would generate exorbitantly high returns.
Instead, it claims, the platform "siphoned investors' funds off for their own benefit by transferring [them] to digital wallet addresses" controlled by BitConnect and its promoters.
Investigators say BitConnect and its founder, Kumbhani, an Indian resident who has not yet been located, established and rewarded a network of promoters, who received commissions hidden from investors. Arcaro, they contend, used a site he created - Future Money - to lure investors into the program.
The defendants are charged with violating the anti-fraud and registration provisions of the federal securities law. The complaint seeks to impose fines and recoup illicit gains, among other relief.
The SEC announced in May that it had charged five other promoters in connection with the BitConnect scheme and said in its charge this week it had reached settlements with two of them.
Promotional Network
In its separate action, the DOJ says Arcaro, a Los Angeles resident, pleaded guilty to conspiring to exploit investor interest in cryptocurrency by fraudulently marketing the lending platform.
Arcaro admitted he and others had conspired to mislead investigators about the capabilities of the platform's purported technologies. Investigators say Arcaro used social media videos to drum up investment and earned "no less than $24 million" from the conspiracy - which he must return to investors.
Arcaro oversaw BitConnect's North American promoters, the DOJ says, "forming a pyramid scheme known as the 'BitConnect Referral Program.'" Arcaro earned as much as 15% of certain investments and received funds from a "concealed slush fund," officials say.
In response, FBI Special Agent in Charge Eric Smith, of the bureau's Cleveland Field Office, warns: "Those choosing to engage in financial criminal deception should know the FBI will not stop until all fraudsters are identified and held accountable."
Randy S. Grossman, acting U.S. attorney of the Southern District of California, says, "The Department of Justice will continue to protect the investing public and scrutinize the burgeoning cryptocurrency industry."
Arcaro will be sentenced on Nov. 15. The DOJ says victims of the fraud should contact the FBI.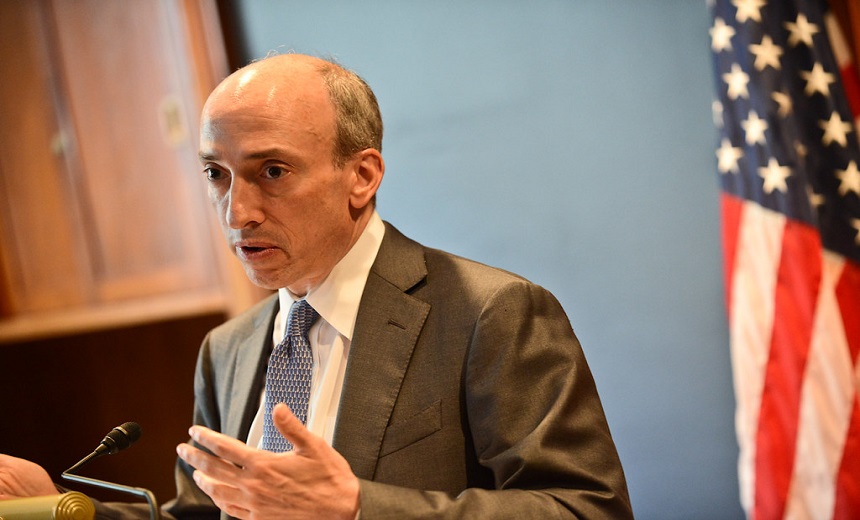 SEC Chairman Gary Gensler, who again this week cited a need for crypto regulation (Photo: Third Way Think Tank via Flickr)
Increased Crypto Security Focus?
Technology and cybersecurity attorney Richard Santalesa says the BitConnect scheme "highlights the frothy nature of cryptocurrency at this point in time, and the propensity for criminals and fraudsters to 'go where the action is.'"
Similarly, Karl Steinkamp, director of payment card industry offerings for the security firm Coalfire, says of the incident: "When things look too good to be true, they often are. BitConnect's rise and fall bears all the tell-tale signs of a Ponzi scheme."
Santalesa, who is the founder of The Sm@rtedgeLaw Group, says, "I think the SEC is purposely and actively increasing its focus on the crypto arena - as are other countries - and I think there will be much greater scrutiny in the coming year."
He adds: "The privacy world, along with the information security world, are both getting more complicated, [and] while proper regulation has a rightful place in both, I'm cynical that merely 'more regulatory controls' could solve the problems we're facing in either data security or bad actors."
Michael Fasanello, who has served in various roles within the U.S. Justice and Treasury departments, including for Treasury's Financial Crimes Enforcement Network, or FinCEN, says, "Repeated victimization of the financial system and its participants underscores the need for regulators to act.
"However, it's important not to rush such legislation - a measured and appropriately scoped approach will enable regulators and law enforcement to protect the industry and its stakeholders and participants, while … not engaging in the overreach that would stifle the market and inhibit progress and innovation," says Fasanello, the director of training and regulatory affairs for the firm Blockchain Intelligence Group.
On increasing crypto-related security breaches of late, Coalfire's Steinkamp says, "I think it is too early to tell if [they] are caused by the same crypto Ponzi schemes. … [But] today's security breaches of DeFi companies [or decentralized finance apps, which do not rely on financial intermediaries] lie … with honest intentions to get a product to market; [but] in doing so, proper cybersecurity checks were missed."
This week, SEC Chair Gary Gensler again echoed previous statements on imminent cryptocurrency regulation, telling The Financial Times that to both secure and ensure the longevity of digital assets, they must fall within a public policy framework. He has previously requested additional congressional authority to reduce investor risks in virtual currencies (see: SEC to Monitor Illicit Activity on DeFi Platforms).
Additionally, in speaking with the European Parliament's Committee on Economic and Monetary Affairs on Wednesday, Gensler said cryptocurrencies "have no borders or boundaries."
"Absent clear investor protection obligations on these platforms, the investing public is left vulnerable," Gensler said. "Unfortunately, this asset class has been rife with fraud, scams, and abuse in certain applications."