Governance & Risk Management , Next-Generation Technologies & Secure Development , Threat Intelligence
Sale of Recorded Future a Highlight of Big InfoSec M&A Week
FireEye and Palo Alto Networks Also Make Deals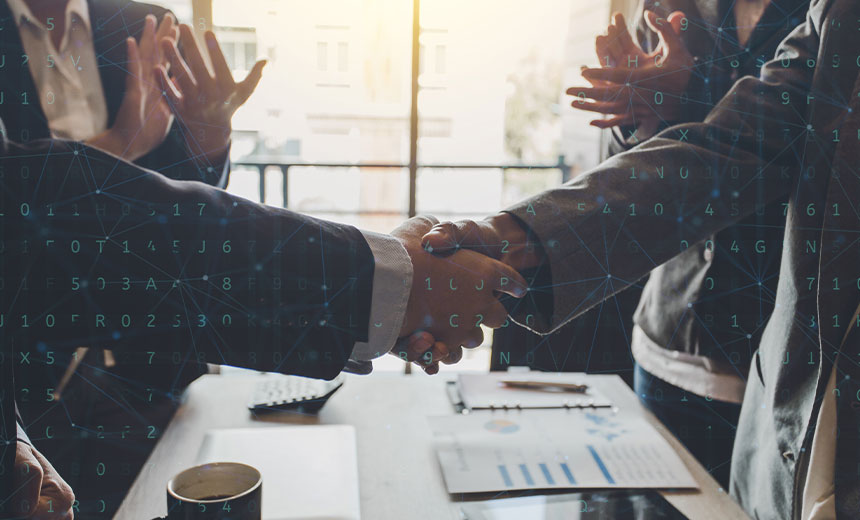 Private equity firm Insight Partners has announced it's acquiring threat intelligence specialist Recorded Future in a $780 million all-cash deal, capping a week of significant deal-making activity in the global information security vendor market.
See Also: Live Webinar | Navigating the Difficulties of Patching OT
The Thursday announcement of the sale of Recorded Future comes a few days after FireEye announced that it had closed a $250 million deal to acquire Verodin. The 5-year-old company, which has raised about $33 million in venture capital, offers a platform for measuring and managing cybersecurity effectiveness, according to CrunchBase.
Meanwhile, Palo Alto Networks this week announced two planned acquisitions to bolster its security portfolio. It will pay $410 million to buy Twistlock, which specializes in container security. And it also will acquire PureSec, which helps customers develop and secure serverless applications, but the terms were not disclosed. The deals are expected to close sometime during Palo Alto's fiscal fourth quarter, which started May 1.
M&A Activity
One reason that mergers and acquisitions involving information security companies are picking up steam is that some venture capital firms are flush with cash and looking for attractive investments, says Jeff Pollard, a principal analyst focused on IT security at Forrester Research. Another reason, he says, is that some leading security firms are looking to expand their portfolios with more tools to attract customers.
"The broader theme is consolidation of the market, with security vendors seeking to broaden their portfolio of solutions - as with Palo Alto Networks and FireEye in particular," Pollard says. "Those companies are very much trying to become the new 'portfolio' vendors by dethroning and replacing the legacy security brands."
The sale of Recorded Future to Insight Partners was one of the highest-priced deals in the sector this year.
Privately held Recorded Future, founded in 2009, says it uses a software-as-a-service platform and machine learning to generate threat intelligence analysis and insights for more than 400 customers, including GlaxoSmithKline, Morgan Stanley, The Gap and Verizon.
Recorded Future raised nearly $58 million in private equity funds over the last 10 years, including investments from Google, Balderton Capital, Mass Mutual Ventures and In-Q-Tel, according to data from CrunchBase.
Christopher Ahlberg, the co-founder and CEO of Recorded Future, writes in a blog that the sale of the company to Insight Partners will enable it to further expand.
In addition to focusing on threat intelligence, Recorded Future has already expanded into other areas of concern for CISOs, including security operations, vulnerability management and third-party risk, according to a company statement.
More Deals to Come
The M&A deals announced this week will be followed by many more in the information security sector in the months to come, Pollard predicts.
"Given the amount of funding and investments in the cybersecurity vendor market over the last few years, I'd expect to see a frenzy of acquisitions over the next couple of years," he says.
"Investors and founders will be seeking exits, and there will be plenty of acquisition targets available as smaller and earlier stage companies decide to forego standing alone and instead allow larger vendors to snatch them up. Wider recognition of cybersecurity, risk and privacy as a board-level topic will help fuel this activity, as it's a clear enterprise priority."