Prison Term for ID Theft at Hospital
Class Action Suit Also Filed In Wake of Breach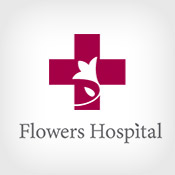 A former Alabama hospital worker has been sentenced to serve two years in prison for his role in an identity theft case that led to federal tax refund fraud. The case also has resulted in a class action lawsuit.
See Also: Live Webinar | Breaking Down Security Challenges so Your Day Doesn't Start at 3pm
The breach at 235-bed Flowers Hospital in Dothan, Ala., spotlights that "insider threats are a large challenge," says privacy attorney Adam Greene, of law firm Davis Wright Tremaine, who is not involved in the case. "Policies, procedures and training can influence good employees, but may have little impact on employees who are considering using information for criminal purposes," he says.
"Some good ways to reduce the risk include thorough background checks of employees, reducing the use of Social Security numbers and other risky information within the organization where possible, minimizing the types of employees who have access to such information, reviewing system activity to identify patterns that may demonstrate abuse of access, and considering technologies such as data loss prevention to reduce the risk of information leaving the network," the attorney adds.
But Greene notes that even with all the right controls in place, "it is virtually impossible to completely eliminate the threat of insiders abusing their access to information systems."
Restitution Required
The U.S. Department of Justice, in a Dec. 12 statement, said that in addition to his prison sentence, former hospital lab technician, Kamarian D. Millender was also ordered to pay about $19,000 in restitution after pleading guilty in July to one count of aggravated identity theft.
Flowers Hospital, where Millender formerly worked, is part of the Community Health Systems chain. But the breach involving Millender was unrelated to a larger hacker attack on Community Health Systems earlier this year that affected 4.5 million patients.
The Alabama hospital incident is listed on the Department of Health and Human Services' "wall of shame" list of major breaches as a theft of paper records occurring from June 2013 to February 2014 and affecting 629 individuals.
Fraud Scheme
In the criminal case against Millender, federal prosecutors say he and others stole patient medical records that contained personal identification information, which was then used to file more than 100 false tax returns, victimizing approximately 73 individuals. Prosecutors say the false tax returns attempted to defraud an estimated $536,000 from the IRS. However, "the IRS was able to stop the vast majority of the falsely claimed refunds, but approximately $18,915 in refunds were issued," according to the prosecutors' statement.
Meanwhile, the class action lawsuit filed against Flowers Hospital in May alleges that the breach affected "thousands" of plaintiffs.
"Flowers [Hospital] flagrantly disregarded plaintiffs' ... privacy rights by intentionally, willfully, recklessly and/or negligently failing to take the necessary precautions required to safeguard and protect their PII/PHI from unauthorized disclosure," the suit alleges. The suit claims the plaintiffs' personal information "was improperly handled and stored, and was otherwise not kept in accordance with applicable and appropriate security protocols, policies and procedures," which led to the theft.
The class action suit alleges that patient information affected by the breach includes names, addresses, dates of birth, Social Security numbers, treating physician and/or departments for each individual, medical diagnoses, medical record numbers, medical service codes, and health insurance information.
"There is a high likelihood that significant identity theft and/or identity fraud has not yet been discovered or reported and a high probability that criminals who may now possess plaintiffs' PII and PHI, but will do so later, or re-sell it," the lawsuit states. It alleges the hospital violated the Fair Credit Reporting Act and contains allegations of negligence and invasion of privacy by public disclosure of private facts. It seeks unspecified damages as well as reimbursement for legal expenses.
A Flowers Hospital spokeswoman declined to comment on the criminal case involving the former lab worker or the class action lawsuit.
An attorney representing the plaintiffs in the class action suit against Flowers did not reply to Information Security Media Group's request for comment. Federal prosecutors involved with the Millender criminal case also did not respond to ISMG's request for comment.
Preventing ID Theft
Privacy and information security expert Rebecca Herold points out that a big hurdle with preventing insider breaches is that, "many organizations don't want to accept that their employees would ever take information from patients or insureds and commit a crime with them, especially within healthcare provider settings, where the focus is on patient health and well-being."
Because of that trust, "organizations often do not have the policies, processes, training, awareness reminders, oversight and auditing in place to verify that employees truly are doing the right things and have not wandered off the path of compliance onto the criminal highway," says Herold, a co-owner of the consulting firm HIPAA Compliance Tools and CEO of The Privacy Professor.
While potential insider breaches will always pose a challenge for many healthcare related organizations, there is one key piece of advice that can go a long way in preventing these incidents, Herold says.
"It always starts from the top: there must be strong support for information security and privacy initiatives from the organization's top leader," she says. "Make sure all employees know that top management expects them to work in a legal and ethical manner, and that those violating the corporate policies, and applicable laws, will face appropriate sanctions, including the potential for termination and for legal actions and jail time."