Preview: RSA Conference 2013
CISO Viewpoint, Human Element Among New Topics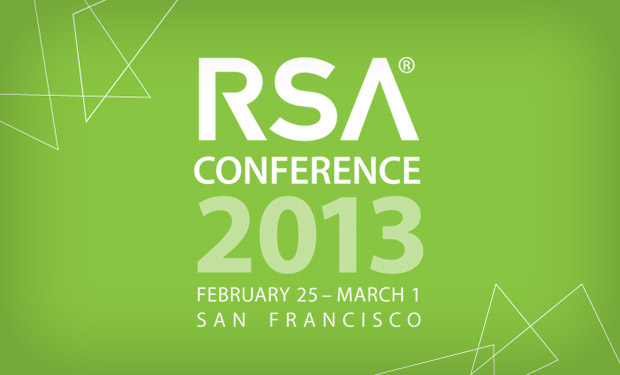 It's time to start thinking about "Security in Knowledge" - the theme of RSA Conference 2013, which opens Feb. 25 in San Francisco.
See Also: OnDemand | Zero Tolerance: Controlling The Landscape Where You'll Meet Your Adversaries
The annual information security gathering runs through March 1 at San Francisco's Moscone Center. This year's conference will examine the information revolution and how to use, secure and share the massive volume of data created each day.
For the fourth straight year, Information Security Media Group, publisher of this media site, will be a Platinum Media Sponsor of this world-class event. ISMG is sending its largest team ever to provide ongoing coverage of the event.
ISMG will host two timely panel sessions - one on risk management, the other addressing fraud - as part of the RSA Conference agenda.
Conference Reflects Times
This year's RSA Conference theme, "Security in Knowledge," references the current information revolution. The invention of the printing press in 1440 by Johannes Gutenberg sparked a change in how people saw and described the world they lived in. Since then, information has moved from the printed page to the digital world. Data has grown big and continues to get bigger, leading to the question, "How do we use, secure and share the information that surrounds us?"
Over the course of five days, thousands of attendees from all over the world will dive into intensive learning at educational sessions plus take advantage of a large exhibit hall as well as social activities and networking opportunities.
Conference-goers will learn about the latest trends and technologies as well as gain insights into new perspectives on the most critical technical and business issues facing organizations today.
Keynotes at this year's RSA Conference include:
Scott Charney, corporate vice president, trustworthy computing, Microsoft, who will make the case for security optimism;
Vint G. Cerf, vice president and chief Internet evangelist, Google, who will take a look at strong authentication and pseudonymity on the Internet;
Jimmy Wales, founder of Wikipedia, who will discuss democracy and the Internet;
Condoleezza Rice, former U.S. Secretary of State, who will review how recent events have changed peoples' views on political, economic and social issues;
Plus industry leaders from Symantec, HP, Cisco, Akamai Technologies and more.
To view the full list of keynote speakers, visit RSA's keynotes page.
More than 275 educational sessions will be held across 22 tracks, covering a wide range of critical themes and topics, including: application security; data security and privacy; GRC; mobile security; and hackers and threats.
Among the hot topics reflected in this year's sessions are advanced persistent threat and recent DDoS attacks on banks. Tracks being offered for the first time include: breaking research, CISO viewpoint, enterprise defense, identity and access management, security mashup, and security trends and innovation.
Hugh Thompson, program chair of the RSA Conference committee, points to the new track called "the human element," which covers insider threats, social engineering and security awareness.
"This track is dedicated to where security intersects with our personal decisions," Thompson says in a pre-event interview with ISMG.
ISMG at RSA
ISMG's past RSA Conference coverage has been exhaustive. For example, ISMG's 2012 RSA Conference coverage included video highlights with top security thought-leaders, including Howard Schmidt, former cybersecurity adviser to President Obama, audio interviews with the biggest vendors and breaking news from the conference floor.
As part of the conference sessions, ISMG also presented custom research, including results and analysis of the annual Faces of Fraud survey, as well as the inaugural Cloud Security survey, which tracked organizations' apprehension of the cloud.
At this year's event, ISMG is leading two panel sessions:
Risk Management: How to Put Theory into Practice: Hosted by Executive Editor Eric Chabrow, this session will focus on why organizations continue to struggle with putting a risk management framework into place. Participants include Ron Ross, fellow at NIST; Justin Somaini, former CISO at Yahoo!; and John Streufert, national cybersecurity division director at the Department of Homeland Security. The session will be held 9:20 a.m. Wednesday, Feb. 27, in Room 133 of the Moscone Center.
Banking Fraud: Where Is The Liability - With the Customer, Bank or Vendor?: Hosted by Managing Editor Tracy Kitten, this session will feature a debate on the question of who is liable when a business banking account is breached - the customer whose credentials were stolen or the bank that failed to catch the transaction. Participants include attorney Dan Mitchell, who represented fraud victim PATCO Construction; Bill Nelson, president of FS-ISAC; attorney Joseph Burton; and fraud expert George Tubin. This session will be held 9:20 a.m. Thursday, Feb. 28, in Room 302.
Additional Summit Insight:
Hear from more industry influencers, earn CPE credits, and network with leaders of technology at our global events. Learn more at our Fraud & Breach Prevention Events site.