LockPath launches global channel partner program
LockPath launches global channel partner program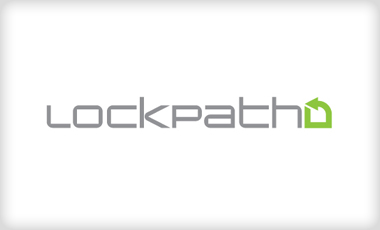 LockPath, a leader in corporate governance, risk management, regulatory compliance (GRC) and information security software, has launched a global channel partner program to advance its growth strategy and provide greater value to its expanding customer base.
The program, InterLock, utilizes the expertise of Value Added Resellers (VARs) and other partners that consult with companies and organizations on how to implement an effective GRC and information security program.
Organizations large and small are looking for solutions to automate businesses processes to foster collaboration and become better prepared for audits. The demand for GRC software has risen exponentially in recent years as regulations become more extensive, threats become more severe and audits become more frequent.
The rate of change for most businesses demands a rapidly deployed solution that is flexible and scalable. Implementation delays can often occur because the software can't be configured for the unique needs of a client, or because an organization must work through multiple business units to determine its exact needs.
"GRC software is rarely purchased by an individual within an organization. Our solutions are bought and used by committees representing multiple departments and business units," said LockPath CEO Chris Caldwell. "The idea behind InterLock is ultimately to give our customers greater return on their GRC investment."
Organizations employ GRC providers to address a variety of complex issues, including enterprise compliance readiness, internal audit preparation, and comprehensive risk and governance strategy. Clients also expect to receive maximum value for their GRC investment in the shortest timeframe possible. LockPath's flexible deployment architecture and comprehensive product line complements this unique service model of its channel partners.
LockPath has attracted dozens of strategic partners with expertise in audit and compliance management, as well as security and network infrastructure. The company has also formed a dedicated channel team with sales and engineering resources.
"Our partners work directly with the clients to determine their needs, then we demonstrate how our products address those needs," said Wyatt Cobb, vice president of channel sales for LockPath.
Cobb joined LockPath in January to develop strategies and create opportunities for the company and its channel partners to increase field and customer engagement. Prior to LockPath, he worked at FireMon where he managed enterprise and channel sales and implemented the company's first global channel partner program.
"InterLock partners help deliver, sell and market LockPath's Keylight platform, the next generation of GRC solutions," said Cobb. "InterLock partners receive technical guidance, certification and resources. They will have the opportunity to earn competitive financial incentives and rewards. They will become an integral part of the leading provider in next generation GRC solutions to their customers."
About LockPath
LockPath is a market leader in corporate governance, risk management, regulatory compliance (GRC) and information security (InfoSec) software. The company's flexible, scalable and fully integrated suite of applications is used by organizations to automate business processes, reduce enterprise risk and demonstrate regulatory compliance to achieve audit-ready status. LockPath serves a client base of global organizations ranging from small and midsize companies to Fortune 10 enterprises in more than 15 industries. The company is headquartered in Overland Park, Kansas.Z