Cheetah Mobile's Overview of Global Mobile Security in 2014
Cheetah Mobile's Overview of Global Mobile Security in 2014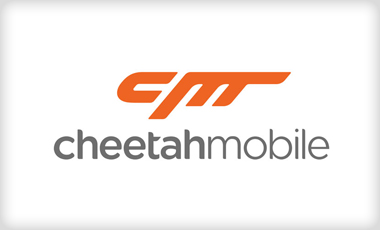 Last year, 99 percent of Android phone users faced a potential threat from Android loopholes, according to the 2014 Mobile Security Report released by Cheetah Mobile Inc. (NYSE: CMCM, "Cheetah Mobile"), the world's largest mobile utility app developer. Findings indicate that by the end of 2014, there were more than 2 billion smartphone users worldwide, of which approximately 84 percent were Android users. With the rising popularity of smartphones, security issues have become more important than ever.

Mobile users suffered from data leaks and a variety of phishing scams throughout 2014: Heartbleed, a major security flaw, affected millions of different websites; blackmail viruses and banking trojans put millions of users at risk; social network phishing became even more dangerous; and more than 100 Hollywood stars and other celebrities were reported to be victims of hacking.

Malware attacks and data leaks aimed at large organizations and specific groups continued to be major challenges.

The scale and kinds of malware have increased dramatically with the growth of Android use. 2.8 million malware samples were captured by the CM Security Research Lab in 2014, more than three times as many as in 2013. Mobile payments and privacy viruses were the major targets. China, India and other countries where third-party app markets prevail suffered the greatest damage from mobile virus outbreaks.

In 2014, the CM Security Lab detected 744 data leakage incidents, more than double from the previous year. As home to many of the world's major banks, internet and retail companies, the United States experienced the majority of data leaks. 66.5 percent of these cases affected large scale corporations in the U.S., including Home Depot, Kmart, Dairy Queen, UPS and Target.

This year at RSA, Cheetah Mobile, the world's largest mobile utility app developer and creator of top-rated CM Security and Clean Master apps, will release its 2014 Mobile Security Report detailing the scale, causes and impact of the known global data leak incidents that occurred in 2014. To view Cheetah Mobile Security Lab's full 2014 Report, please visit: http://www.cmcm.com/blog/en/security/2015-04-21/598.html

Experts from the CM Security Research Lab analyzed many incidents related to information leakage and concluded that, in many cases, the server and client both held some responsibility.

Cheetah Mobile's triple protection guarantees the safety of users' private information. The security app, CM Security, analyzes files generated by mobile apps and provides a "clean with one tap" option that deletes all vulnerable private records. In addition, the app pushes timely warning notifications to allow users to respond immediately. The most popular feature, AppLock, requires a passcode for logging into specific apps. If an unauthorized user repeatedly fails to enter the correct password, AppLock will automatically take a selfie picture of the intruder.

Cheetah Mobile will demonstrate its advanced technology and showcase CM Security, the antivirus app certified by AV-TEST, at Hall B #1323, RSA Conference 2015 at San Francisco's Moscone Center from April 21-23.

About Cheetah Mobile Inc.

Cheetah Mobile is a leading mobile internet company with approximately 395.4 million mobile monthly active users in December 2014. Its mission critical applications, including Clean Master, CM Security, Battery Doctor and Duba Anti-virus, help make the internet and mobile experience speedier, simpler, and safer for users worldwide. Cheetah Mobile is the publisher of Clean Master, the #1 mobile app in the Google Play Tools category worldwide by monthly downloads in December 2014, according to App Annie.

The Company also provides various platform products such as Duba.com, Cheetah browser, game centers, and mobile app stores to provide multiple user traffic entry points and global content distribution channels for its business partners.