Authy Accelerates Enterprise Reach of Two-Factor Authentication with Launch of Global OEM Program
Authy Accelerates Enterprise Reach of Two-Factor Authentication with Launch of Global OEM Program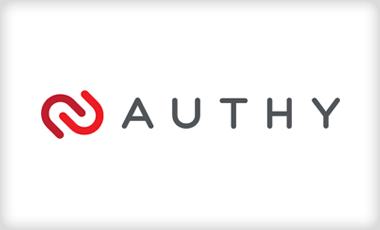 Authy, a leading provider of mobile and web access security solutions, today announced the launch of a global channel program that significantly accelerates the distribution reach of its two-factor authentication (2FA) products. Enterprise partners including the Identity and Access Management division of Dell Software will begin offering Authy 2FA in all geographic areas as early as Q3 of this year. Initially, Authy TOTP (time-based one time password) and its SMS 2FA services will become part of the Dell One Identity solution portfolio.

The new channel program introduces Authy 2FA to a new range of enterprise use cases, including the integration of Authy software tokens into Microsoft Active Directory. Authy's channel partner enterprise users now have the ability to use Authy 2FA for enterprise requirements as well as leverage the10,000 consumer-facing apps already supported by Authy. Enterprises can now not only improve efficiencies in their implementation and use of two-factor authentication, but also increase the number of websites and apps protected by 2FA.

"The worldwide need for stronger authentication is exploding, and with the launch of our new channel partner program, Authy can better address the need of enterprises to implement these solutions at scale," said Marc Boroditsky, General Manager of Authentication Solutions for Authy's parent company Twilio.

"This need for 2FA is driven by the rise of the sharing economy and the Internet of Things, the increased use of cloud services within enterprises across all industries, and the growing number of internet connections between businesses, individuals and now the home. Hacking incidents caused by, or resulting in exposed credentials have increased dramatically in the past two years and no organization is immune."

Commented John Milburn, executive director, Identity and Access Management, Dell Security, "Within Dell Security's customer base, the use of cloud for mission-critical functions within the enterprise is increasing. Alongside this migration, demand for cloud-based soft token 2FA solutions is on the rise.We are pleased to work with Authy to offer our customers easy-to-use cloud-based 2FA capabilities they can add to their Dell identity and access management investment."

General Manager Marc Boroditsky, the Authy team and company partners will be attending RSA Conference in San Francisco April 20 - 24, 2015. Learn more about Authy's global OEM program at a special Authy VIP event on the evening of Tuesday, April 21st at http://authyvipcelebration.eventbrite.com.

For product managers and developers interested in learning best practices for implementing two factor authentication, Jackson Shaw, Senior Director of Product Management for Identity and Access Management at Dell, will speak at Twilio's upcoming conference SIGNAL on May 19 and 20 on "Keeping Ahead of the Hackers: Solving Next Generation Identity Challenges for Mobile and Web Applications." Additionally, Daniel Palacio, Authy Founder and Head of Authy Authentication Products will present on the "Do's and Don'ts of Building Great Two Factor Authentication Experiences." Use special code "Authy20" for a 20% discount off conference registration fees.

About Authy
Authy addresses the growing need for stronger authentication in an increasingly connected world. The company's two-factor authentication (2FA) products provide a fast-to-implement, highly scalable and proven 99.999% reliable alternative to passwords. Designed with a focus on user experience, the Authy 2FA cloud service is used by more than 10,000 websites serving over 1.5 million consumers across the planet. Companies using Authy 2FA include Cloudflare, Coinbase and Humble Bundle. Authy is a Twilio company. To learn more about the recent combination of Authy and Twilio, visit https://www.authy.com/twilio.

About Twilio
Twilio, the software and cloud-based communications platform, enables developers and businesses to rapidly build and deploy communication solutions that meet their specific needs. Whether integrating voice, messaging and/or VoIP capabilities into a web or mobile app or building a complete system like a call center, Twilio removes the traditional obstacles to creating effective communications experiences. Twilio gives businesses the ability to innovate, prototype, create, and connect with their customers at the right time and in the way. The company is privately held and based in San Francisco, California.